The battle between these two types of residential properties is a never-ending story. Today, condominiums are a common sight in almost every city. In fact, most property fairs are dominated by newly launched condominiums right smack in the centre of the city. Nonetheless, newly launched landed homes are still available for the taking.
Now, both sets of properties have its pros and cons, which entirely depends on individual buyer and their interests. But, what spikes their interests? Read on!
1. Security
Everyone wants to feel secure no matter where they're staying at. But, when it comes to the battle between landed properties and condos, the majority would stand firm with condos being more secured. Don't get us wrong, we're not stating that landed homes aren't safe at all. In fact, many landed properties of late implement the Gated & Guarded (G&G) concept that ensures safety among residents.
However, the risk of security breach is lower when we refer to condominiums. Usually, there is access card system implemented at every point of entrance, as well as security guards within the building who perform hourly checks. The chances of robbery occuring within the units is lower especially with CCTVs placed in and around the building. As far as privacy is concerned, you're most likely not going to get any salesman entering your home compound without granted access!
With multiple tiers of security to deter trespassers, residents would definitely feel more secure. On the other hand, there is more grounds to cover in regards to landed homes due to its horizontal layout, hence the risks of a security breach is higher. Let's just say that a condominium has more eyes than a landed home.
2. House Rules
Let's not jump to conclusions here. Check this out! Condominiums are structured with their own sets of rules and regulations to follow. There is a management body present to ensure these rules are maintained. Nobody likes being controlled, its basic human nature. We all like inventing our own house rules. If you prefer your own ground rules, you might want to look for landed homes.
Get in there and paint your houses in any colour instead of following colour code rules if you are a condo unit owner. Furthermore, landed home residents have their own front porch to park their cars and carry out gardening activities without any form of disturbance. In most scenarios, these residents are answerable to nobody.
But surely, the basic rules are present such as keeping your compound clean or avoid getting into your neighbour's compound without their permission etc.
3. Facilities
An obvious winner here! Condominiums are well-equipped to present you with all types of facilities within its compound. There may be swimming pools, event areas such as a function hall or a barbeque area, gym and even convenience stores at your service!
If you are in a hurry, you can even opt for a meal or two downstairs if there is a grocery store at your condo. While not very common, wedding dinners may be held at the function hall made available at the condo.
Though, one must understand that these perks come with a price too! Are you prepared to pay the maintenance and service fees that arrive at your doorstep every month? You may not even be using the facilities present, but you are required to pay accordingly as a condo owner. These fees vary depending on condominiums. So, it will be wiser to understand the charges at play before proceeding to be either a condo owner or a landed property owner.
4. Price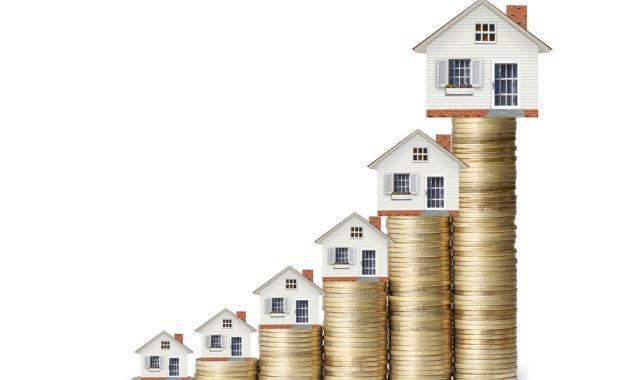 Landed properties tend to portray a higher price when compared to condo units. This is one of the reasons as to why many people prefer condos as an affordable home choice. In terms of price appreciation, history will say that landed homes carry better value. Despite this, condos carry better rental yields.
A person's spending power is also a factor to be considered. Better check your financial capabilities before deciding on the type of property you want. Can you afford to buy a landed house and consume high instalments monthly? Can you visualise yourself purchasing a condo unit to eventually renting out for lower rental rates to tenants? So many scenarios to see through, which differ according to the person's property objective.
And so, the winner is … Neither! Both landed property and condo has its pros and cons, it ultimately weighs down to what you are looking for in a property. There is no downright answer of which is a better investment choice, as there are many other factors influencing your investment decision. If you still have problem choosing, why not try out PropSocial's Compare Property feature to help you make better choices!
(Written by: Sathish Veera, 4th Feb 2018)