There are challenges in making homeownership a reality among Malaysians, said Finance Minister YB Lim Guan Eng.
"I would like to highlight the government's aspiration of enabling more Malaysians to own a home. To fulfil this goal, we have taken the bold step of exempting construction services from the Sales and Service Tax (SST)," he said during his keynote address at Real Estate and Housing Develo­pers' Association (REHDA) CEO Series Event held recently at Sunway Putra Hotel, Kuala Lumpur.
The Pakatan Harapan administration last month announced that basic materials such as bricks, cement, sand and other construction materials and services will not be charged the reintroduced SST, which came into effect on September 1, 2018.
With the exemption from SST and the difference in Goods and Services Tax (GST) implementation previously enacted by the Najib administration, Lim said both the developers and the homebuyers will benefit from the reduction of the tax burden.
The Finance Minister, however, warns that the SST exemption may be withdrawn if home prices remain high.
"I hope developers would pass on the expected saving from the exemption to home buyers in the form of reduced home prices. If this does not happen, then the government may have to rethink the exemption given and find new ways to make home affordable, especially to first time home buyers," Lim said.
Finance Minister Lim Guan Eng (center) addressing the media during a press conference, accompanied by REHDA Malaysia President Dato' Soam Heng Choon (left) and REHDA Institute Chairman Datuk Jeffrey Ng Tiong (right). (Photo: PropSocial.my)
The Penang move
REHDA Penang has already answered the call to lower housing prices, with its chairman Datuk Toh Chin Leong recently urging its members to lower home prices.
The association hopes to bring down the overall housing prices by 10% for those costing above RM300,000 and 6% for affordable housing.
"We will talk to our members and if they can reduce by 10% immediately it would be great, if not it would apply to all new developments," Toh was reported saying.
"For affordable housing, which is partly subsidised by developers, we will look at reducing the price by 6%.
"The reduction will apply for all new projects after the implementation of SST this month," he said.
Toh also said that REHDA welcomes the implementation of the SST because under the GST, developers had to shoulder additional costs - some of which were transferred to the consumer.
"But through the SST, several components of the tax related to construction have been exempted, thus enabling us to reduce the price of houses," he said.
Lim has praised the move by REHDA Penang. "This is a positive step by REHDA in the state. We hope that they can advise other members nationwide to follow in their footsteps," he said.
According to Lim, the move also reciprocates the federal government's efforts of providing tax exemption to push house prices down.
"REHDA Penang has also shown that they are a socially responsible corporation as they have not taken advantage of the tax relief, and instead channeled it back to the people," Lim said.
Financial Barrier
However, Lim also stressed that building new supply of low and mid-cost housing alone will not be enough, as strict lending and high deposit requirements keep take-up rate of low- and mid-cost housing supply low despite high demand for it.
"Both the government and the private sector should come up with a creative way to overcome this financial barrier to homeownership, without adding too much burden on prospective first time buyers," the Finance Minister said.
The government has already requested Bank Negara Malaysia to reassess its strict lending guidelines, Lim said. "While the government is sensitive to concerns over rising household debt, we believe not all debt is bad. Debt backed by a decent home priced right should make home-related debt sustainable."
Malaysian income still has to grow and catch up with the general home prices. According to the National Property Information Centre (NAPIC), the House Price Index rose 6.5% in 2017, a slowdown from 7.1% in the previous year.
"While Malaysian median income did grow faster at 8.0% YoY than house prices in 2017, it is not fast enough. Prices of residential properties are already out of reach for many Malaysians, especially those belonging to the low-income group. Malaysian income levels just need to grow faster," Lim said.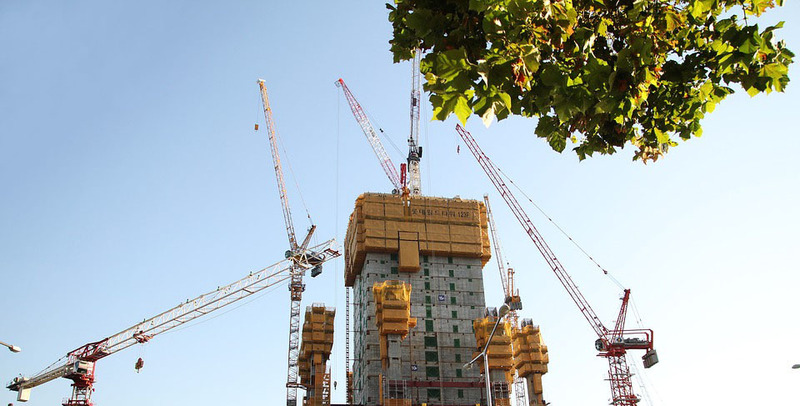 Growth drivers
REHDA Institute's chairman, Datuk Jeffrey Ng Tiong Lip, meanwhile remarked on how weak market conditions, unsold units, increased costs of doing business and financing challenges faced by house buyers are some of the key hindrances to growth.
"There is an urgent need to examine each of these elements and find high impact transformational solutions to ensure sustainability and enhance competitiveness. It is timely to relook at housing and property development as a key economic sector," he said in his speech to the CEO Series attendees.
However, according to Ng, the housing sector requires appropriate growth drivers to revive the lacklustre market and to counter increased costs of doing business.
"In a recent survey among property developers who are REHDA members, findings of which are still pending release next month, the respondents revealed the top three reasons for not being able to sell their housing units include (i) end financing rejection (ii) bumiputera quota and (iii) weak market conditions. Clearly, the market needs a boost and positive intervention that will act as impetus to enhance affordability and encourage home ownership for all," Ng said.
Improve measures
In addition, according to Ng, new demand should be created via promotion of property for investment purpose as well as opening a wider market, to the higher and investment grade properties for both local and foreign buyers.
"Perhaps it is also timely that the cooling measures put in place in 2014 to counter speculations then be lifted as price increases and non-performing loans have stabilised over the last few years," he said.
Ng also said that REHDA Institute will submit a summary of all key takeaway ideas and recommendations presented and discussed by the CEO Series' speakers and panellists for the Ministry's consideration and action.
"It is our hope that the new Government will thereafter introduce appropriate or improved policies and measures to restructure, transform and strengthen the economy of our country in a sustainable manner."
During the press conference, REHDA Malaysia's newly elected president Dato' Soam Heng Choon also reiterated the call for developers to pass the tax savings to make homes more affordable to average Malaysians whose median earnings are merely slightly above RM300,000. When asked by PropSocial on what other savings can be offered to further lower house prices beyond the 6% tax breaks via SST, Soam however declined to elaborate on the details.
"There will be savings. We will figure them out," Soam told PropSocial.
(By: Syamil Zahari)
Related articles:
Welcome Back SST! So, What's New?
GST no more! What to expect now?
Upsurge in Construction Following Award of Major Infrastructure Contracts