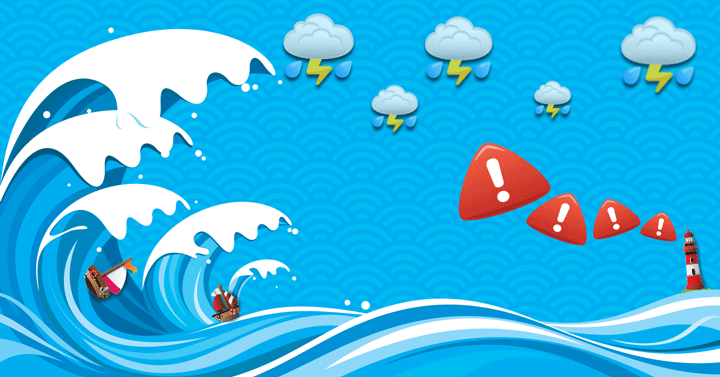 The news is all-too familiar: hundreds dead and more unaccounted for following a devastating tsunami which struck the coastline of Indonesia around the Sunda Strait at approximately 9:30pm on Saturday, 22 Dec.
Dubbed the Sunda Strait Tsunami, the latest estimates place the disaster's casualty rate at 222 dead, 843 injured and 28 still missing, with reports still mounting.
In addition, the tsunami caused the destruction of 558 houses, and heavily damaged nine hotels, 60 restaurants and 350 boats, reflecting the residential and tourism-centric nature of the affected areas.
The event, which came without warning, was likely triggered by an underwater landslide caused by Anak Krakatau, a nearby volcano. Anak Krakatau was itself created in 1930 by Krakatau, a volcano responsible for some of the most violent eruptions in history.
The Sunda Strait Tsunami is strongly reminiscent of the 2004 Boxing Day tsunami, which killed 227,898 people worldwide and caused an estimated US$208 bil (RM870 bil) in economic losses in Indonesia alone, with damage to properties up to 3km inland in some cases.
Closer to home
Malaysia is fortunate enough to be relatively free of natural disasters despite its proximity to Indonesia because of its tectonic position and distance from the Ring of Fire, a line of underwater volcanoes and earthquake sites around the Pacific Ocean.
The country was largely spared from the effects of the 2004 tsunami, with 75 casualties and "negligible" economic impact, including a clean-up cost estimate of US$25 mil (RM104 mil). Additionally, there have been no reports of domestic casualties in the recent Sunda Strait event.
However, this does not mean that property owners in coastal areas such as Penang, Melaka and Johor should not take precautions against natural disasters such as tsunamis.
Even inland areas in Malaysia can be prone to flooding if inadequate drainage is present
In addition, even inland areas like Kuala Lumpur and Ipoh can be prone to flooding, and it is a major problem for cities along the East Coast such as Kota Bharu.
Unfortunately, standard insurance policies exclude coverage against losses from natural disasters such as tsunamis, earthquakes and typhoons. Fortunately, homeowners can opt for additional coverage via householder and homeowner policies which can protect against these events as well as floods.
Such coverage can come in many forms, such as protection for a home's contents or protection of the building structure itself. In addition, the claimable amount is not the value of the property itself, but the cost of rebuilding the structure or replacing its contents - with or without allowances for depreciation.
A little bit of foresight
While authorities and academics in Malaysia have take recent steps to mitigate losses from future tsunamis and flooding, including an early warning system as well as a proposed tsunami barrier to the north of Penang, flood protection has been part of Malaysia's cultural identity for a long time, as seen in the traditional longhouses of Malaysian Borneo.
Longhouses are elevated on stilts, safe from rising waters (Source: Tourism Malaysia)
Being built on stilts, such structures protect against damage from rising waters as well as rodents, while benefiting from cooler winds at elevated heights.
While contemporary developers are unlikely to revisit the design of the longhouse for modern buildings, properties built above the surrounding area, such as hillside homes, offer similar protection, though they are often more expensive.
In addition, some projects, while still located in low-lying areas, may be built on an elevated site, such as LBS Bina Group Bhd's Residensi Bintang serviced residence in Bukit Jalil, which is situated 15m above the main road.
Finally, developers such as Eco World Development Group Bhd may take additional steps to prevent floods in areas in which they launch projects.
This was the case for its township of Eco Grandeur in Kuala Selangor, comprising some 1,400 acres of mixed residential, commercial and office components. To be developed over 15 years, it is estimated that the project will encompass more than 7,000 residential and 4,500 commercial units once complete.
When planning for the township began in 2015, the developer came across reports of flooding along Jalan Persiaran Puncak Alam 6 and the Meru junction.
Dispatching her team to the affected sites, Eco World Development Group divisional general manager Ho Kwee Hong traced the problem to blockages in earth drains due to maintenance issues.
Developers can add value by enhancing existing infrastructure in an area, said Ho.
EcoWorld resolved these through extensive dredging and drainage works, showing how developers can do their part in protecting Malaysian homeowners from environmental disasters.
"When we venture into a new area, we add value by elevating the standards of existing infrastructure in the vicinity, with permanent infrastructure expansion going into full swing later in the development cycle," said Ho.
"We also resolve local issues such as the flash floods in North West Klang Valley wherever we find them, as a showcase of our commitment to the community."
(By Aliff Yusri, 24 Dec 2018)
Do you think homes in Malaysia are protected against disasters and floods? Let us know.