Klang South being a part of the Klang Valley, is a district well-known for its port, Port Klang, where cargos are being exported and imported daily at an international scale. The predominantly Chinese and Indian populated municipality is also famous for its rich history. Since before the colonial era, Klang South is enclaved with historical and heritage bound locations filled with rustic and aged buildings. These are the most common ideas that popped in one's head when Klang is mentioned but not many would know that Klang, especially the southern part has a lot of hidden delicacies waiting to be discovered by the curious tongues out there. Here are some of Klang South's top 5 scrumptious attractions.
1. Fresh Off The Boat Seafood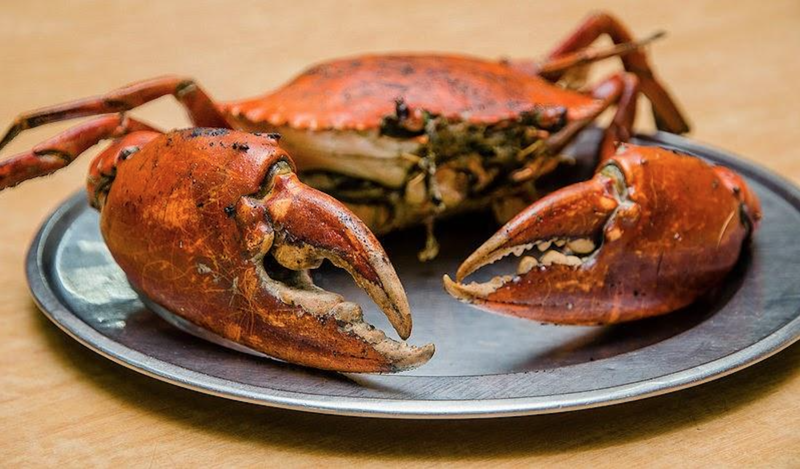 Originally a port city during the early times, it is not a surprise that seafood is one of the top picks as seafood is in abundance here. Being located not far from the seaside, one can find mean plates of assorted cooked salt water fishes, clams and oysters, crabs and other shellfishes. Expect high quality of freshness as you can even choose and pick your very own seafood while they are still alive and they will cook them on the spot.
Request for the house specialty and you are on your way to a discovery of bursting flavours. Some of the famous local seafood eateries are such as Hing Ket Grill House located right next to Taman Sri Menegon, Tian Lee Restaurant in Port Klang , Kali Little Restaurants in Pandamaran, and Chen Chenho Pulau Ketam Seafood Restaurant in Bandar Bukit Tinggi 2.
2. Bak Kut Teh and Chinese Cuisines (Non-Halal)
Bak Kut Teh, a herbal soup served with pork ribs and tenderloins is a very popular breakfast choice or day time meal among locals here, so it only makes sense that they have some of the best here. Other than that, if halal food is of concerned, they are plenty of other Chinese style menus that are available here such as delicious Chee Cheong Fun, Yong Tau Fu and various noodles for you to choose from. To fit your oriental craving, you can head to Seng Huat Bak Kut Teh Restaurant in Kawasan 1, Klang Lek Bak Kut Teh near Taman Melawis, Fatty Mee Hoon Kuih in Taman Berkeley, and BT Dim Sum House in Bandar Bukit Tinggi.
3. Klang South's Little India
Having also a prominent Indian community here in Klang South, do find yourself presented with an array of flavourful Masala, Biryani, Tandoori, Naan and you name it, they'll have it. One can have it cooked with chicken, mutton, and beef coupled with extra curry on the side to add that extra 'umph'. It is given too that banana leaf meal is an easy feat to find here, especially if you happened to be in the Little India area. We have listed some of the best Little India's restaurants such as Archana Curry House, GEM Restaurant Klang, Tetra House of Biryani, and Saradas Curry House.
4. Coffee Shop and Kopitiam
Who can resist the aromatic fragrance of steaming hot traditionally served coffee? Put a plate of crispy toasts and half boiled eggs alongside on the table and it's game over for many. Well, good news! Klang South can offer this to you with their a wide array of traditional coffee house or locally known as "kopitiam" located here. On top of that, most coffee shops here were established more than 20 to 30 years ago, hence incorporating traditional style cooking on their menu, such as bread toasted with charcoal.
To name a few of these well-known kopitiams, there is Cheong Foh Cafe in Kawasan 18, along with Chong Kok Kopitiam and Yap Kee Coffee Shop where both are not far from one another within the area of Kawasan 1.
5. Desserts and Bakeries
After munching away and gobbling up all those food, you would crave for something sweet after, right? Luckily, Klang South has just the right dessert for you with their locally famous Cendol made out of fresh homemade coconut milk, layered homemade Pandan cakes, and homemade buns filled with peanut, Kaya (coconut jam) and other flavours — a good news for all those with sweet tooth reading this. Some of the eateries to find these are such as the famous Cendol Klang in Kawasan 18 , Klang Food Centre for the homemade bun in Taman Intan, and Regent Pandan Layer Cake Shop fronting Taman Kampung Medan.
Conclusion
Seeing how Klang South might be the new found treasure spot for foodies, it is not a foreign idea to find many who originally intend to go there only for visits, coming back and staying for longer each time. Another reason Klang is the 'it' place to go is due to its easy access through major highways such as the North Klang Valley Expressway (NKVE), Shah Alam Expressway (KESAS), and South Klang Valley Expressway (SKVE). Hence, this might be a great chance for one to begin investing in property in Klang South and it takes keen eyes to recognise its potential.
Sounds like a good idea but not sure where to start? Well you can head to PropSocial and key in Klang in our search box for a start!
(Written by: Aisyah Shukor, 25th May 2018)