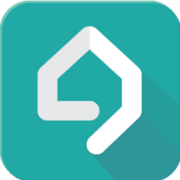 Following the recent visit of Jack Ma, Alibaba's conglomerate founder and executive chairman to Malaysia on June 18, the technology giant is seeing the opening of its very own office in Malaysia - the first in Southeast Asia and outside of China. The establishment of Alibaba Group's office will mark a new chapter for its strategic collaboration in tapping into the local digital and e-commerce market, as a part of the Digital Free Trade Zone (DFTZ) initiative with Malaysian Digital Economy Corporation (MDEC) and Malaysian Airports Holdings Berhad (MAHB) as its leading proprietors.
Note: The Digital Free Trade Zone will be referred to as DFTZ in this article.
First introduced in 2016 under the previous governance, the DFTZ initiative has been placed under scrutiny mainly due to the concerns expressed by local firms, but after the political climate's major revamp, DFTZ has gotten the green light to resume its development as per scheduled. A major economic collaboration between Malaysia and China, many are still unclear on how DFTZ may benefit local firms and businesses. If you're feeling confused about it, don't worry - here's a clearer insight on how Jack Ma's and Malaysia's brain child, DFTZ, and its multiple components could possibly propel Malaysia further.
1. Driving Malaysia's e-commerce industry
The DFTZ, being a part of Beijing's bigger picture of the Belt and Road Initiative, is essentially conceptualised to boost trade between Southeast Asia and China by making cross-regional shipments more affordable and cost-effective. The core element of this digital-centric initiative is focused towards designing an electronic world trade platform (eTWP), due to be implemented by the end of 2019. Other than that, it aims to make Malaysia a leading transshipment hub for Southeast Asia.
Realising the extensive economic and business potential of setting an e-hub in Malaysia, DFTZ is expected to bring twofold increase for the growth rate of local SMEs' goods export, at an estimated GDP contribution of RM 211 billion (USD 47.68 billion) by 2020. On top of that, DFTZ is also expected to provide around 60,000 future job opportunities and is able to support goods shipments of USD 65 billion by 2025.
TL;DR - DFTZ will increase local SME's goods export growth twofold and provide around 60,000 job opportunities.
2. Small Medium Enterprise (SME) will in BIG!
The initiative is particularly tailored to boost Malaysian's Small Medium Enterprises (SMEs) and mono-brand companies. Specifically, in terms of technology capabilities, providing extensive electronic platform, offering in-depth training programmes, and assisting these companies to drive exports in order for them to fully utilise current technological and digital innovations as a catalyst for trade opportunities. At the same time, this creates a good opportunity for local SMEs to expand into the global market - starting first with China.
Other services listed as part of the eWTP initiative focuses on creating infrastructures to support global trades, such as physical warehouses, professional logistics, cloud computing, and mobile payment gateways. In a statement, Jack Ma said, "... over the past 30 years, only large corporations have benefited from globalisation. Imagine if we can support 60 million small business around the world; this is Alibaba's vision of an inclusive and sustainable economy."
TL;DR - SMEs will receive assistance in terms of growth and business expansion via innovative technology capabilities, electronic platforms, in-depth training, and new infrastructures that support global trade.
3. Warehouse? Logistics? KL Aeropolis is here.
Although DFTZ may be a virtual zone, but KL Aeropolis represents the physical zone of this global partnership. Being developed in phases, KL Aeropolis is the infrastructure that will serve not only as a fully-equipped warehouse, but also to facilitate logistics, air cargos, sorting centres, and operation offices. The former airport (LCCT) turned warehouse is operated by POS Malaysia, Lazada, and Cainiao.
Spanning over 32.42 hectares of land area, KL Aeropolis' capital expenditure is allocated to be around RM800 mil by MAHB, and is slated for completion by 2020. MAHB Managing Director, Datuk Badlisham Ghazali clarified that, "It is 20 percent completed and we foresee that the DFTZ will double KLIA's cargo volume to 1.5 million tonnes in the next ten years from the current 700,000 tonnes per annum."
TL;DR - KL Aeropolis = Physical version of DFTZ, complete with air cargo centres, sorting centres, operation offices, and more.
4. Malaysia Week sales galore!
In another effort to promote more SMEs to come on board with eWTP, Jack Ma launched 'Malaysia Week' from July 6 to July 12, 2018. Malaysia Week is a special online promotion across all Alibaba's platforms aimed to attract Chinese consumers to buy goods and products from Malaysia. This campaign is set to not only showcase what Malaysia has as exports, but also to promote tourism all together.
Joining the Malaysia Week campaign, over 50 Malaysian brands will participate and feature a wide range of products from various categories. "Malaysia Week is the first time Alibaba has promoted one country for an entire week. This symbolises our commitment to introduce and promote Malaysian products, services, culture and tourism in China. We hope to continue to host promotional activities such as this in the long term to enable local Malaysian businesses expand their international exports in China and the rest of the world." Mr. Ma said.
TL;DR - Malaysia Week sales campaign on Alibaba's platforms will feature products from Malaysia for Chinese consumers to buy, driving economy and tourism.
Conclusion
Naturally, the local collaboration with Alibaba is not without scrutiny as some fear the stiff competition it may pose, but by looking at the bigger picture, the DFTZ partnership would not only contribute to Malaysia's digital market but also creating property opportunities and investment, especially within the vicinity of KL Aeropolis. Additionally, the eWTP would also benefit local firms by digitally marketing their products, while at the same time, educating them to embrace a public-private partnership model to foster more cross-trade between Malaysia and other countries.
Are you running an online or digital business? What are your thoughts on how the DFTZ would give your business a boost, or provide more competition for you? Let us know!
Editor's Note: TL;DR stands for Too Long; Didn't Read.
(Written by: Aisyah Shukor, 4th July 2017)