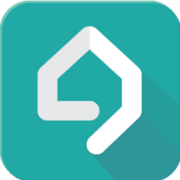 KUALA LUMPUR (5 July, 2018): The Malaysia Retail & Franchise (MIRF) Exhibition is expected to drive RM80 million in revenue this year during its annual exhibition at the Kuala Lumpur Convention Centre (KLCC) from 26th until 28th July. A significant boost from the previous year's number, the 2018 edition of the MIRF Exhibition is expected to attract more than 30,000 visitors, with 300 unique and enticing booths at the exhibition.
"Of the predicted RM80 million revenue, MIRF or MRCA does not take in any of the funds. The number is completely from the exhibitors, a sum of their franchise or target sales throughout the exhibition. This is how we calculate the overall revenue," said Organising Chairman, Mr Raymond Woo.
MIRF 2018 is expected to increase exhibitors by more than 20% - PropSocial
Clinching the title of Malaysia's largest retail and franchise expo, MIRF 2018 will feature businesses from various industries and countries all converging in one space, with 80-90% being SMEs. Similar to 2017, the booths for this year's exhibition are made up of a large majority of F&B businesses, mostly halal. Additionally, other participating countries include Taiwan, Singapore, Japan, Korea, America, United Arab Emirates, and even as a far as Chile and Finland.
Centered around the idea of digitalization with the theme 'Platform for Growth', exhibitors will get the opportunity to be exposed to a new, digital ecosystem, as well as develop opportunities for technology initiatives. As a whole, the exhibition aims to present itself as a catalyst for international and local exhibitors to meet and explore potential business ventures.
MOU signing between Datuk Ho Hon Sang, CEO of Mah Sing Group, and MIRF 2018 Organising Chairman, Mr Raymond Woo. Datuk Seri Garry Chua, President or MRCA, is seated between. - PropSocial
"We are venturing into digitization this year as it goes hand-in-hand with the current purchasing trend from the consumers. We are blessed to be witnessing the evolution of technology by utilising various functionalities, and I am positive that the platform we are creating will ensure a positive growth of the industry." stated Woo.
The exhibition also hopes to assist retailers in optimizing digital methods and technology to enhance their businesses, by adopting new transaction alternatives such as Artificial Intelligence (AI), e-wallet payments, Machine Learning, and looking closely at digital data analytics. This is made possible thanks to MIRF's partnership with Telekom Malaysia (TM) and The National ICT Association of Malaysia (PIKOM).
MIRF 2018 is organised by the Malaysia Retail Chain Association (MRCA) and 2018 marks its 3rd consecutive year. For more information regarding MIRF 2018, click here. 
(Written by: Ashley Ooi, 6th July 2018)