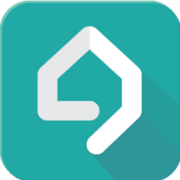 Three words: mooncake, lantern and full moon. What comes into mind? Yes, it is none other than the Mid-Autumn Festival. Approaching fast on September 24th, the Mid-Autumn Festival or also known as Mooncake Festival is a much-awaited festivity that marks the end of the autumn harvest according to the lunar calendar.
Symbolizing moonlight, prosperity, gratitude and reunion, the Mid-Autumn Festival is a Chinese celebration that is equally anticipated by multiracial Malaysians. One can't simply resist the wide array of scrumptious mooncakes, and the must-featured lantern-playing event is a breathtaking spectacle to witness and be a part of.
With that being said, we have listed the Top 5 Hotspots for Lantern Viewing This Mid-Autumn Festival. Get to know the festival's hotspots and you can drop by with the whole family and join in the celebration. Like the saying goes, the more the merrier!
1) Central Market, Kuala Lumpur
(Photo credit: Tennyson Lee via WordPress)
When dusk falls and the sun goes down, the lantern lights bright up its glorious illumination and Central Market instantaneously come to life. Together with a lively (and possibly large) crowd, you can craft and create your own paper or plastic lantern at the workshop, go on rounds of mooncake testing or even take the chance to try and bake your own.
A yearly festival at this centre of arts and crafts, the event will also feature cultural performances ranging from exciting lion dances to Chinese calligraphy demonstration and more. On top that, access to Central Market is a breeze with plenty of public transportation available, such as LRT and MRT.
2) Thean Hou Temple, Kuala Lumpur
(Photo credit: Amril Izan Imran via flickr)
Sitting atop the hill of Robson Heights, Thean Hou Temple is a grandiose of an architectural marvel. One of the oldest and largest temple in Southeast Asia, the six-tier temple incorporates traditional Chinese architecture and design, making it a beautiful venue for festivities such as Chinese New Year, Cap Goh Meh and Wesak Day.
For Mid-Autumn Festival, the temple will present offerings of mooncakes, fruits, Chinese teas and assorted meat dishes in order to show gratitude and thanksgiving to the Gods for the year's bountiful produce. Additionally, you can also join in the lantern procession, so don't forget to take snaps of this picturesque event.
3) Georgetown, Penang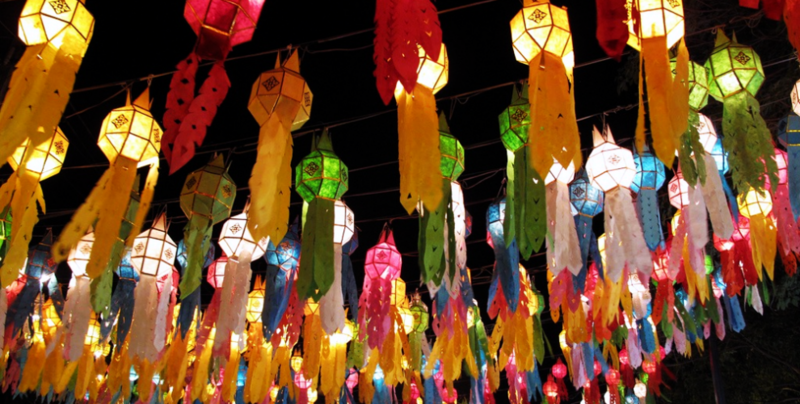 (Photo credit: Tourism Malaysia)
Dubbed The Pearl of The Orient, Penang is THE island to visit when Mid-Autumn festival comes around. A predominantly Chinese-populated area, the main city Georgetown hosts a number of events annually for Mid-Autumn festival, covering various parts of the island.
You can head to the city centre for its "River of Lights" lantern parade to view a night sky filled with lanterns, or watch the traditional Chang'e (Goddess of The Moon) dance, lion dance and Wushu competition at Straits Quay Square, or climb Penang Hill for the "Night Lantern Walk" accompanied with the panoramic view of the city.
4) The Waterfront @ Desa ParkCity, Kuala Lumpur
(Photo credit: Desa ParkCity via Pinterest)
Well known for its scenic lake and sizeable pet-friendly park, Desa ParkCity is another hotspot for Mid-Autumn Festival where there will be a myriad of activities and events lined up for the celebration. The festival's venue  is separated into two, The Waterfront and Plaza Arkadia, and visitors can look forward to the free giveaways of lanterns, floating lotus and mooncakes! Now, who wouldn't love freebies, right?
Other highlights would be the imperative symbolic lantern walk and releasing of the floating lotus onto the lake. Additionally, there will also be mooncake-eating competition, lantern-making workshop and even the chance to meet and greet Lady Chang'E.
5) Setia City Park, Shah Alam
(Photo credit: mr_fairuz via hiveminer.com)
There are lots of parks in Setia Alam to visit during Mid-Autumn Festival, but the one that will pique your interest would definitely be Setia City Park! Immediately accessible via Setia City Mall, this neighbourhood park is very children-friendly with tons of family activities available such as humongous bubbles, kites and more.
Lay down a blanket on the grass and enjoy those delicious mooncakes, then take a nice walk around the open greens with your brightly lit lanterns! There's plenty of space to move around, so kids will definitely love spreading their wings there.
Conclusion:
Wrapping up, do spice up your celebration by doing something different during this year's Mid-Autumn Festival. Come and join in the festivals hosted at one of these hotspots and enjoy marvelling at the beautiful lantern lights and rejoicing in the warmth of being together. We bet this year would be a memorable one and no doubt your family and loved ones will enjoy it, too.
We at PropSocial would like to wish you a Happy Mid-Autumn Festival! Let the bright moonlight brings you prosperity and countless blessings!
(Written by: Aisyah Shukor, 20 September, 2018)