Unlike many other countries where dog-friendly public areas are fairly common, it is not the case in Malaysia out of respect for our fellow Muslim countrymen.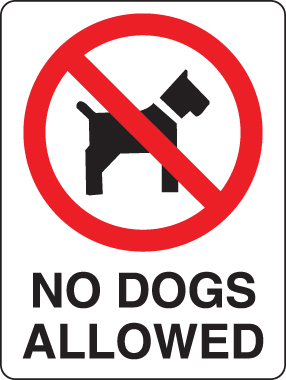 Malaysian dog owners and lovers have limited places they can visit together with their furry best friends, whether it be for a stroll, meal or outdoor activity.
As such, PropSocial has compiled a list of places where dogs are allowed, and where dog lovers can spend quality time with their best friends.
DESA PARKCITY
Desa ParkCity is the largest and most well-planned dog friendly park in Malaysia. It is a dog-friendly neighbourhood where all the residents are tolerant towards the furry four legged animal.
Proper dog poop disposal bags are available at every corner of the park, and owners are allowed to visit most of the restaurants with their best friends. Dog food is sadly however not served.
Read more about Desa Parkcity :
BANDAR UTAMA
Little known to many is the dog-friendly park just beside the One Utama Shopping Mall, where it is acceptable for well-trained dogs to be unleashed to mingle with other dogs. It is a huge and spacious park with a small lake in the middle where children love feeding the fishes and turtles - and where the dogs love swimming in as well.
Read more about Bandar Utama :
SWIM PARADISE, OLD KLANG ROAD
Swim Paradise Park & Cafe is a single storey corner house located in Batu 3, Old Klang Road which comes with a swimming pool and a little garden for dogs. It costs RM38.80 per hour, where the furry best friends get 2 pieces of homemade sushi!
With the limited space available only 2 or 3 dogs are allowed at a time, hence owners will need to make their bookings early. Although the swimming pool is only at waist level for an adult, both children and adults alike are allowed to swim in the pool with their best friends.
Read more about Old Klang Road :
BLINK PETS BAKERY, IPC SHOPPING CENTRE
Located inside Pet Safari in IPC Shopping Centre (next to IKEA and The Curve) at Mutiara Damansara is a cafe and bakery for dogs. Unlike Desa ParkCity, dog food is served in here. They have cookies, cupcakes and even birthday cakes for dogs! They also do serve light toast, coffee, tea or soda for its owners. There is also a dog groomer located just next to the restaurant.
Read more about Mutiara Damansara :
CUBS & CUPS, SRI HARTAMAS 
This is a dog-friendly cafe located opposite Souled Out in Sri Hartamas where they serve food for both owners and dogs. It is a very cosy place to relax in and hang out at with your friends who own a dog too. There is a wooden fenced off area near the entrance of the restaurant, where all the dogs can run around freely without their owners worrying that their dog might run out onto the street. 
Read more about Sri Hartamas :

BARKS BUNNIES CAFE, SUBANG JAYA
This cafe used to be called as Hop Hop Cafe, as they had, and still have, rabbits for patrons to pat and play with. They have recently changed their name to Barks Bunnies Cafe instead, as they now allow dogs as well. The bunnies are of course segregated to an area of the restaurant, otherwise the bunnies would like become dog food for the free roaming dogs :D This is a wonderful weekend family spot for a meal or coffee for parents with children who loves dogs and rabbits.
Read more about Subang Jaya :
To all the dog owners and dog lovers, you can now take your furry best friend out to all these places and spend some quality time with them. Like they say, a happy dog is a happy owner. Enjoy!
Come and share more dog-friendly places you know of here!