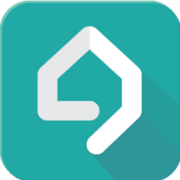 If, like the PropSocial sifu, you were born between the years 1982 to 2002, you'll know that millennials get a bad rap for their iconoclastic outlooks, with everything from global warming to economic recessions blamed on their unwillingness to conform with the expectations of preceding generations.
Instead of leaving the nest, working that nine-to-five and settling down to raise a family, members of Generation Y are seen as more likely to live with their parents or rent, juggling Starbucks lattes, smartphones and avocado toast while moving from one job to the next in between spending on frequent holidays overseas.
But just how much responsibility can really be laid at the feet of the Generation Rent cohort, and how much can be attributed to rising property prices, stagnant income and changing working environments? In today's article, PropSocial meditates on six myths and misconceptions about millennials and property.
Myth 1: Millennials can't afford property because they job-hop too much.
With retrenchments on the rise, millennials may not be the only ones changing jobs frequently this year.
It may be true that Generation Y in Malaysia is more likely to switch jobs often, with the Monroe Consulting Group, a domestic recruitment firm, citing a willingness among the cohort to try new things and seek as much experience as possible.
However, the reality is that Malaysians – not just millennials – are finding it hard to purchase property because property price growth has outpaced salary growth. While changing jobs frequently may cause millennials to miss out on the remunerative benefits of long-term loyalty, this is less of a factor for property ownership if average income nationwide is stagnating.
Myth 2: Millennials aren't willing to work hard or make sacrifices to own property.
HSBC Bank Malaysia Bhd's seminal study Beyond the Bricks: The Meaning of Home found that Generation Y is willing to spend less on leisure, rent out a room and even delay having children in order to purchase a home. Whatever the issue is, millennials don't lack for motivation when it comes to owning property.
Myth 3: Millennials prefer the mobility of rental accommodations, or living with their parents.
Millennials are mobile in terms of both work and living arrangements.
While it's the cultural norm in Malaysia for children to stay with the family to take care of ageing relatives, and many millennials resort to rental accommodations to get by, many still dream of owning their own home. However, this dream is out of reach for the majority of Generation Y, due to some of the factors mentioned above.
Myth 4: Millennials depend on the Bank of Mummy and Daddy to fund their home purchases.
Another common misconception about millennials is that they frequently depend on their parents to pay the bills, including funds for home purchases. However, HSBC's Beyond the Bricks study found that Generation Y, in Malaysia at least, is much more likely (66%) to dip into their own savings or cut back on spending (57%) to manage costs associated with property purchases, instead of borrowing money from family (28%). Many even give their parents money every month!
Myth 5: Millennials don't have enough purchasing power to matter.
While certainly true in the past, millennials are now a dominant force in numerous markets, with some estimates placing them as the largest segment with purchasing power (26%) within the Malaysian population. Developers are sitting up and taking notice, with many adjusting their sales and marketing strategies to target this core demographic.
Truth 6: Millennials are spending way too much on lifestyle.
Okay, you got us there. According to the Malaysian Department of Insolvency (MDI), those aged from 25-44 make up 58.9% of all bankruptcy cases in the country, with personal and hire purchase loans cited as the leading causes of insolvency.
Millennials even take personal loans to finance holidays, said AKPK CEO Azaddin Ngah Tasir.
The Credit Counselling and Debt Management Agency (AKPK) and Asian Institute of Finance (AIF) agree, ranking overseas travel, gadgets such as smartphones and flashy cars as some of the items millennials are overspending on. Speaking as a millennial, the PropSocial sifu will try his best to get his spending under control and urges others in Generation Y to do the same.
In the end, property ownership is a long-term commitment with potentially serious financial consequences. The practicality of owning a property comes down to larger economic factors as well as personal goals.
With rental accommodations increasingly popular in world capitals such as London and Singapore, low property ownership rates among Malaysian millennials may just be a symptom of the changing times.
(By Aliff Yusri, 3 Jan 2019)
Are millennials the cause of their own housing problems? Let us know what you think.
Related articles:
8 Things All Millennials Must Consider Before Buying Property
Call for Malaysian Developers to Reduce Home Prices