Drawing from her experiences of renting mature properties, a reader details five things that you should be looking out for when viewing a home.
I assumed that a mature property would be better than a newly constructed home in a far-flung neighbourhood—but judging by the various issues I've faced, I may not have been entirely correct.
I still believe newly constructed homes are sold at artificially high price levels that have been boosted by speculation beyond what natural appreciation would achieve—and because my cynicism runs deep, I believe the owners of these newer (and usually overpriced) properties tend to set their rental rates higher in order to have their loans paid off within the shortest possible span of time.
Conversely, properties in mature neighbourhoods are less likely to have recently changed hands, which would mean there's less of a chance that there's a landlord fixating on the rental as the only path to settling a loan.
I believed that renting in a mature neighbourhood would get me a quality rental at a reasonable rate and put me in a more advantageous position for my daily commute—but I failed to adequately consider what happens to a home as it ages.
After having spent the last six months learning about the effects of time and weather on real estate, I've detailed a list of five things you should look out for when looking for a home to rent.
1. The Landlord
Even if you never get to meet your landlord, you should have an idea of how the property you're viewing figures into their finances.
Is this a property bought on a loan that they are hoping to pay off quickly? That might entail rental rates that border on extortion. Is this one of many properties owned by a family? Your landlord might be a little more involved and the rental will likely be adjusted according to the relationship with the tenant and prevailing market rates. Or is this just one property of many in a management company's portfolio? You might feel like a retail customer or an Airbnb tenant.
If you get the sense that the property was recently bought or renovated, you might be paying for some of that with your rental.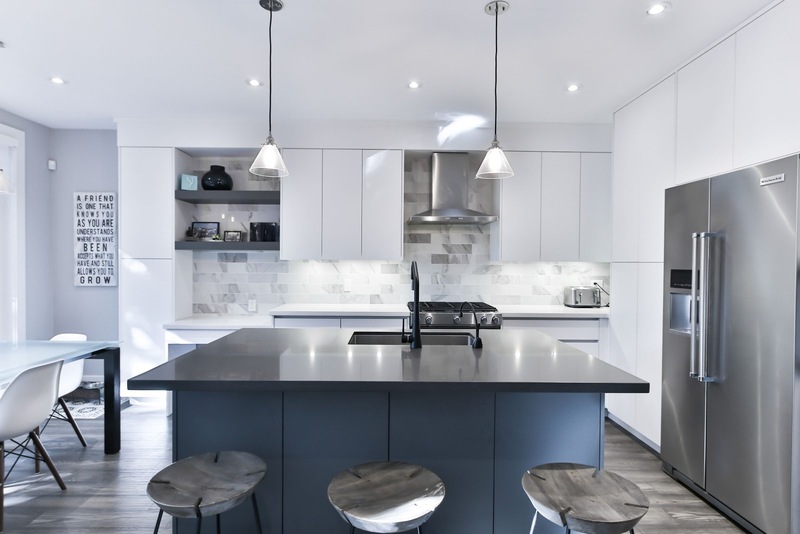 Yup, this kitchen speaks to me alright. It's saying "Thanks for paying for me". Photo by Sidekix Media on Unsplash.
On the other hand, if the property you are looking at is long overdue for a renovation, the rental rates you would be paying might be an interim income for the landlord until the property can be sold.
Something tells me the owner is not financially, or even emotionally, invested in this property. Photo by Nolan Issac on Unsplash.
Knowing who owns the property, or at least the nature of that ownership, will enable you to better negotiate a rental rate that you might feel is objectively fairer.
2. The Electricals
When viewing an aged property, it would be in your best interests to find something that could be used to discount the rental rate—and faulty electricals are your best bet. The wiring would be one of the most difficult and expensive components of a home to replace once it's been built, and electrical cabling being merely strands of copper wrapped in a few millimetres of plastic sheathing, they're not going to last forever.
Feel free to be annoying. Go around the house and hit every switch.
Except maybe not this switch. You could get in trouble for that. Although, you could end up in a different set of troubles if this doesn't work as it should. Photo by Dave Phillips on Unsplash.
Turn on and off lights, fans, and air-conditioners—go as far as plugging something like a table lamp into powerpoints to see if they work as expected. Bonus points if you can find a broken fixture, or if you can get the circuit breaker to trip. You could raise the point of malfunctioning electricals during negotiations, or simply avoid having to live in a house with extensive repairs going on.
I've got good (and bad) feelings about this one. Photo by Yung Chang on Unsplash.
3. The Plumbing
The various components that enable you to have a hot shower and a toilet that flushes on cue should last considerably longer than the electricals, but as with replacing wiring, the work that goes into redoing bathrooms and kitchens requires some hacking of masonry—which puts a house out of commission and suspends rental income for a landlord.
If you're unlucky, an ancient storage tank, water heater, or pipe connection will fail only after you've used the bathroom a few times. Save yourself the trouble of having to be home to let the plumber in and simulate those first few visits to the bathroom while you're viewing the property. Run every tap for a while and look out for dripping pipe connections, showers that don't heat up, or toilets that seem to refill forever.
Don't mind her, Mitzy here is the best plumbing consultant I've ever had the pleasure of employing. Photo by Kazuky Akayashi on Unsplash.
4. The Drainage
While you're testing the bathroom and kitchen to see if water is flowing as it should be, keep an eye on the way water drains out as well. If the kitchen sink seems to drain slowly, there might be food refuse from previous tenants stuck down there. Same thing with the shower, where something almost as foul as old food might be responsible for a slow drain. You're going to have to put your nose on the line here, as most of these blockages are hidden beneath the floors—your nose will make it quite clear that there is a blocked drain somewhere.
And you'll know when you smell it. Photo by chuttersnap on Unsplash.
As slow drains are among the most common of issues in aged properties, the landlord might be prepared to have a plumber come and take a look. The plumber might even be on speed dial. Be wary of quick fixes though. If nothing more is done than using a drain snake to push the blockage out, you might cause the next blockage in less time than you'd like.
5. The Leaks
Leaks are tough to spot if you're not viewing a home during a storm. But failing to notice a potential leak would have you moving buckets around while you take a day off from work to wait at home for the contractor of your landlord's choice. On top of all that, I've been told that these repairs can only happen when there's no rain, and if those repairs happen at all, they can only be expected to last less than a year.
I've never been able to definitively spot a leak before it happens. You would need something more convincing than a wet patch or a stain on the paintwork to call a leak. In the eyes of the landlords and agents I've interacted with, the only definitive proof of a leak is actual water dripping where it shouldn't be.
Oh, that's not a leak. That's a creative design choice, a post-industrial decorative motif even. Photo by Jimmy Ofisia on Unsplash.
My only advice here is to arrange a viewing during rainy months such as April or November and hanging out there long enough for rain to arrive. If you're not fortunate enough to have rain come along and provide proof of a leak, consider which places might get wet and check directly underneath for wet spots—look in between joints for cracked sealant and run your hands over new paint to look for trapped moisture.
Not knowing these things before I started renting has made me a rather unpleasant tenant, I've found myself complaining about things that I should have noticed or thought about before putting money down.
But if you keep these five points in mind when looking at a new home, you should be able to score a quality rental and maintain a decent relationship with your landlord—just because you wouldn't be complaining all the time.
(Article contributed by Giselle Markaz, edited by Kevin Eichenberger, 23rd January 2020)
Like
· 1 person liked this