The house ban of MCO is lifted and it is (more or less) safer to go out now – albeit with protective measures. What better way to celebrate than to check out the coolest Instagrammable cafes! Visit some of the best cafes in Puchong for coffee, decor, pastries and more, for a relaxing and fun weekend out!
Souffles are said to be some of the best desserts ever created. Tall souffles, savoury souffles, fluffy souffles and souffles served with fresh cream and strawberries. While savoury souffles are not yet a thing at this cafe, you can definitely satisfy your craving for almost every other type of souffle here!
Image source: ericgoesto.com
If you are a souffle fan, satisfy your cravings at the Souffle Dessert Cafe. Some of their most popular choices include the Caramel Banana Souffle Pancake and Strawberry Souffle Pancake. Loved by green tea fans is the Matcha Red Bean Souffle Pancake, and chocolate lovers have the Chocolate Souffle Pancake.
If your company is not into souffle, get them to try some of the many yummy waffles here! There is the Earl Grey Charcoal Waffle, Red Velvet Waffle, and the many Belgian Waffles that come topped with the special in-house soft serve ice-cream! And if you want to add some variety to your order, there is also the Shibuya Toast which comes in a variety of flavours and options of soft serve ice-cream.
Regardless of your choice of dessert, it's hard to go wrong at the Souffle Dessert Cafe. Check them out today at No. 1-7, 1st floor, Kompleks Kenari, Jalan Kenari 19a, Bandar Puchong Jaya, 47100 Puchong, Selangor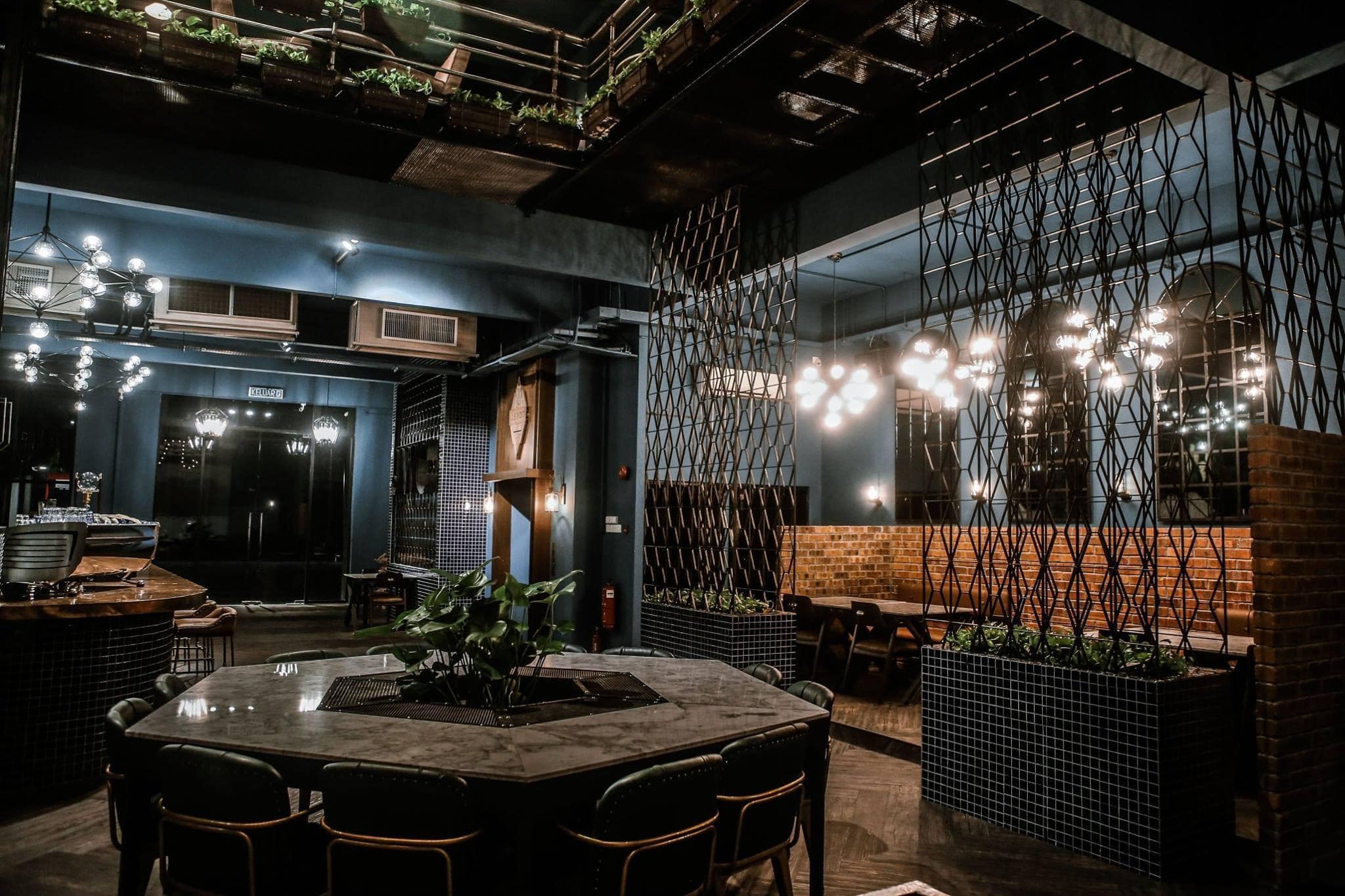 Image source: zomato.com
Originating from the southern shores of Johor, The Depot by JWC has finally made their debut in the central region of Malaysia. Located in the industrial of area of Puchong, this cafe is aptly located with their rustic European cum industrial vibe. The cafe is decorated with heavy blue undertones, complemented by ceiling to floor glass windows that gives the place its perfect Instagram look.
The Depot by JWC is the perfect place for coffee lovers. Their baristas are competition winners, and their trophies are proudly displayed next to the coffee press on the counter. The coffee is perfectly complemented by mainly western cuisine, where diners have the option of brunch meals, full-sized meals, as well as just snacks like chicken popcorn.
If you are a coffee lover, The Depot by JWC is the must-visit spot in Puchong. You can find them at No. 11, Jalan PPU 2A, Taman Perindustrian Pusat Bandar Puchong, 47100 Puchong, Selangor
Have you ever been in a stitch looking for a great place to unwind during lunch with your colleagues? A pretty place with great food and great ambience that will make you forget about work woes for an hour or two? Look no further if you are near the Puchong Financial Corporate Centre (PFCC)!
Image source: tripadvisor.com.my
The Walnut Cafe & Bar is a highly recognised and celebrated double-storey cafe in Puchong among lunch and dinner goers. It is one of the favourite places to celebrate birthdays at, and it draws in the crowds in throngs especially during dinner hours. The beautiful decor of the cafe is complemented by its western-style food.
The favourite of Walnut Cafe & Bar patrons is their pizzas, which pairs perfectly with their signature Lemongrass White Tea drink. But what visitors also like about this cafe are their cakes, which they usually have alongside a coffee while enjoying an evening out in a posh place.
To visit them yourselves, go to G-10, Ground Floor, Tower 4 & 5, PFCC, Jalan Puteri 1/2, 47100 Puchong, Selangor
Enjoying a day or evening out in a cafe is usually a fun affair, but if you have been to one too many, it can become a repetition in scenery and ambiance. So why not try out something new and different, and something you will definitely fall in love with if you are into action figure collectibles?
Image source: eatdrinkkl.com
At the Mancave Cafe & Collectibles in Puchong, you can satiate both your need to visit a cafe, while satisfying your lust for action figures. Whether you are into Iron Man, Batman, or even Harley Quinn, there is an action figure here for you to coo over and take photos of.
The drinks are hero or anti-hero inspired, served in cool Mancave mugs. Their drinks are named after the characters, and depending on what you are feeling, you can drink up an Ironman, Rogue, or even Deadpool. Their food is surprisingly delicious too, and you get to select healthy and unique cake options as well such as their spinach semolina cake.
Even if you are not into superheroes and figures, this place is worth visiting at least once. You can find them at No. 17, 1, Jalan Puteri 7/13A, Bandar Puteri, 47100 Puchong, Selangor.
Image source: eatdrinkkl.blogspot.com
Speaking of unique cafes, this is another one on the list not to be missed if you are in Puchong and a fan of nature. You always hear that there is a lack of greens in the city because of the massive ongoing development, but this cafe more than makes up for it.
At the Sipping Corner Cafe by Plant & Pot, you will either love it or hate it. In fact from the outlook of the shop, first time visitors will probably think it is an oddly placed nursery. Plants cover not just the outside of the shop, but the insides as well. In fact, there are indeed plants for sale. But walk even deeper inside, and you will find the cafe.
The walls of the cafe are painted green, and potted plants stand in every available corner. Sipping on a cup of coffee here, you will very well feel like you are having a cuppa in the forest. The Sipping Corner Cafe is popular for their coffee, cakes, and pies. You can get unique cakes here like their Blueberry Frangipani Pie or their Earl Grey Grapefruit Cake and pair it with a hot cup of coffee. There are also options for tea and other non-caffeinated drinks.
To visit this uniquely green cafe, find them at No. 78G, Jalan Puteri 5/5, Bandar Puteri, 47100 Puchong, Selangor.
For more guides like this, visit PropSocial's discussion page.
Looking for properties in Puchong? Check out HERE.
(Written by Diane Foo Eu Lynn, 1st Sept 2020)
Like
· 1 person liked this