The road to selling a home can be a long one. Before doing so, you will want to do several things that will increase its value. An ill-maintained, scrappy home will turn off potential buyers. You want to turn it into a place where you yourself will be convinced to buy it! Some investments in house remodeling or renovations will be necessary. Improve the value of your home with these six tips:
1. Inspect and fix the problems
Before thinking about a fancy renovation, start by addressing the basics. Not every home improvement should be cosmetic. It's nice to have sleek, new kitchen countertops but if there's a termite infestation underneath, that's a major problem. Hire an inspector to check out the areas of your home that you don't normally see — leakages, outdated electrical wiring, rust, windows that are stuck, etc. They may discover hidden problems that could negatively impact your home's value. Small problems (such as a hidden water leak) can snowball into big, expensive problems rapidly. These problems don't just go away. Fix them as soon as you can.
These basic repairs are expected and is your responsibility as the current homeowner. You don't want to erode trust when you're promising a house in pristine condition only to have potential buyers discover the issues you've been trying to bury.
2. Re-paint all walls in neutral colours
One of the simplest, most cost-effective improvements of all is by re-painting the walls. Freshly painted rooms look crisp and updated — and that spells value.
When choosing paint colors, keep in mind that neutrals appeal to most people, therefore making your home more desirable to a wider audience. I know it's been fun having that orange room but you'll never know what will turn off a potential buyer. Play safe in this regards. When a room is in a neutral colour, it will also allow the potential buyer an easier way for his imagination to play out on his own terms.
On average, a five litre bucket of paint costs around RM 100, leaving you plenty of money to buy rollers, painter's tape, drop cloths and brushes. So buy a few buckets and get busy! Don't have time or expertise to do it yourself? Hire a painter through our Kaodim website for guaranteed results and a disaster-free paint job!
3. Reduce energy costs
Still have that aircon, refrigerator and microwave from the '90s? It's time to replace your appliances with more energy-efficient ones that save up to 30 to 40 percent energy. An energy-efficient home will save you money now and is a more valuable and marketable asset in the long run.
4. Visually increase your home's square footage
The size of your home dramatically affects the value, but square footage isn't the only space that counts. Visual space or how large a home feels also counts. The key is to make each room in your house feel larger.
Replace heavy closed draperies with vertical blinds or shutters to let more light in — a sunny room feels larger and more welcoming. Also, try installing a single large mirror to a room to visually double the space. Finally, clear the clutter. If your home looks messy and cluttered, the space looks smaller and feels less comfortable. If you need help cleaning or tidying before showing your home to potential buyers, hire a part-time maid service from Kaodim to do.
5. Update your bathrooms
Bathroom updates are always a smart move. Even if you can't afford a full renovation, small changes such as replacing the light, repainting the walls, applying fresh caulk, updating doorknobs and cabinet handles, replacing the faucet will effectively freshen things up. ; will update the room without putting a dent in your wallet. Even installing a new toilet seat can make a difference. These upgrades are inexpensive, easy, and fast. One of Kaodim's professional contractors can give you a hand if you're thinking of ideas that require more work such as retiling or painting.
6. Tidy and touch up your garden
How many homes have you seen that haven't been lived in awhile have gardens in complete disarray? The grass is overgrown, there's trash in it, it's a complete disaster. Even if you no longer live there (or if you do and your garden's a mess), it'll be wise to keep it in a good state. First things first, cut your grass, don't let it grow wild. You don't have to go nuts filling every inch with a new plant, but a few low maintenance plants in strategic places will be good.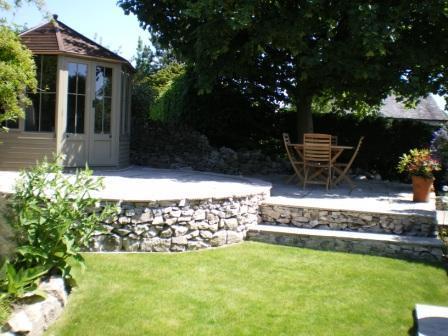 Completely at a loss when it comes to plants or gardening? If you're thinking of a bigger overhaul, seek professional help from one of Kaodim's landscapers. They'll take care for it so you don't have to.
--
Kaodim matches you with vetted and verified contractors, plumbers, electricians, personal trainers, and almost any other type of service providers. Receive customised quotations, personalised profiles and user reviews to hire with confidence.