If you've never gotten around to accomplishing your property resolutions to buy or sell or renovate your home in the past – why not make 2017 the year you achieve these goals?
To help you, we have compiled a list of to-dos to kick-start your plan to buy, sell, rent or renovate your property, 2017 here we come!
Selling Your Home
It's a tricky deal to try and predict the market; there are just too many uncertainties to contend with, therefore holding or selling your property on the basis of "expert" predictions may not be the right course of action for all.
What you should do instead is evaluate your personal situation and decide if you need to sell.
For instance, if you need to free up cash in the coming year, want to upgrade to a bigger home (or downgrade to a smaller one) or perhaps lessen your financial burden from owning a particular property, then offloading it might be a decision you need to consider. In other words, sell when you need to. Here are three things to do before you sell your home next year:
(i) Research the selling price for your property. By having a clearer picture of what your property could 'fetch', you'll be able to make an informed decision if the gains are worth the sale. If you've only recently bought your property, you may subject to property gains taxes and suffer interest costs if the home has not yet appreciated enough.
(ii) Test the market. Even though average sale prices give you an indication of how hot your property is – it won't help you identify the level of interest to buy your particular property. One easy way to gauge this is to post your property online and note the number of interested buyers. If you have a high response rate, you might want to get the ball rolling and hire a real estate agent or negotiator. Note though, some property agents will help with market testing anyway and will not charge until they've sold your property.
(iii) Prepare your titles. It's not typically a deal breaker if you do not have your strata or individual titles on hand. However, making an application now can help your property appear more attractive to interested purchasers. This is because some buyers may face difficulties getting loans for properties that are still under a master title even after 10 years or more. If your property is newly developed (not newly purchased) however, this will likely cause no issues. But go ahead and prepare other pre-sale documents (e.g. a copy of your Sale and Purchase Agreement and loan agreement) to hand over to your agent for verification purposes.
Buying A New Home
With recent government incentives to provide affordable housing and improve ownership opportunities for first-time buyers, the demand for cheaper homes are promising, especially for 'genuine' buyers.
Cooling measures have left speculators or those 'gathering' properties purely for investment purposes at a slight disadvantage in comparison.
In addition, more funding options such as "step-up" end-financing (where the developer loans funds to buyers) for PR1MA houses and increasing housing loan amounts for public servants are enticing genuine buyers to the market. Moreover, new buyers also enjoy 100% stamp duty exemptions for the coming year.
But even with residential property sliding –prices generally do not drop; it still increases albeit at a slower pace. So if you have the funds to buy now (or are close to reaching your deposit goal) or plan to take on a high-margin loan, there is still a lot you'll need to do to prepare for homeownership in 2017. Here is a to-do list for buyers:
(i) Study all affordable housing schemes and register if eligible. Schemes like RUMAWIP and PR1MA for example, require potential buyers to register before their applications are balloted. Sign up for the ones you are interested in and pay attention to any special criteria that may be imposed.
(ii) Use PropSocial to survey neighbourhoods and properties of interest. If you are buying a home for your own residence, there may extra considerations such as pet-friendliness, amenities available or distance to your place of work. PropSocial's review pages (eg: Mont Kiara, Subang Jaya) will help you discover a wealth of information for your desired neighbourhood.
(iii) Search auction properties. You can buy homes for lower than their market values during auctions – but of course there are risks involved and buyers will need to have cash in hand to even participate. Still, at lower prices, some buyers may be willing to take on the additional risks. 
(iv) Prepare financially. Though it typically takes more than a year for those with meagre earnings to prepare for a property purchase, the incentives above could make it easier for most potential buyers to reach their financial targets. With housing, there are deposits to consider (with the exception of 100% financing schemes), legal, valuation and bank fees, as well as potential hidden costs.
Renovating or Refurbishing Your Property
When you have access to a tidy sum of money, it's a smart idea to upkeep your property and have it looking its best for a number of reasons.
First off, some changes you make can actually increase the value of your home and secondly, even minor renovations for maintenance can save you a lot of money in the future by preventing damage from happening in the first place.
But even if your renovation plans are purely for cosmetic or comfort reasons, putting your extra funds in your own home can be one of the best uses for your hard-earned cash. Do these three things before your renovation next year:
(i) Go to renovation expos. This will help generate ideas about what to do with your place, especially if you are 'design-challenged'. You can also use expos to source for materials and to meet with contractors, architects and designers for a bit of free advice.
(ii) Gather price quotations. Comparing prices is a must-do whenever big money is spent and especially with the major outlays a renovation can impose. Most contractors will provide you with free quotes, however, note that some do charge.
(iii) Cushion your budget. Even if you have money put aside for your renovation – you need to have a plan in place to cover renovation 'surprises' and other hidden costs. Of course, putting in the time to find the right contractor as well as negotiating the estimation well enough may help limit latent price shocks. If you haven't already, do save an extra 10% to 20% of your current renovation fund and fit it into your budget. For those considering renovation loans, note that contingency funds may be built into the loan.
Renting Your Property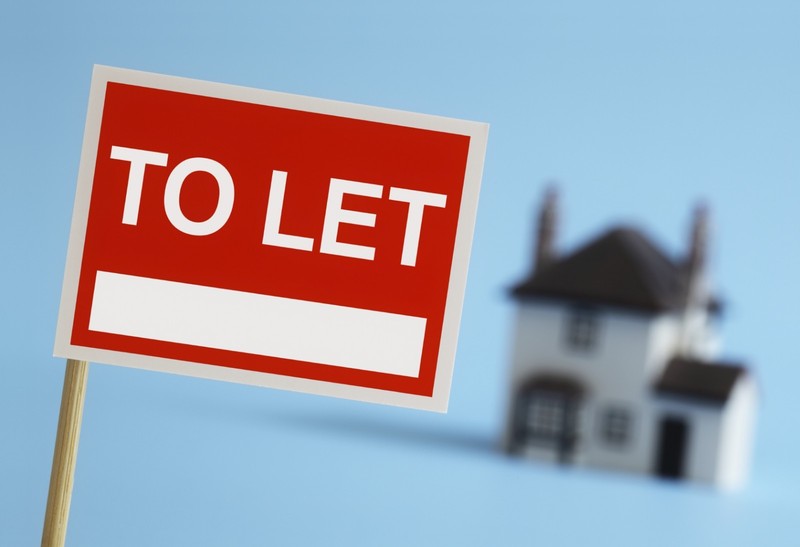 Putting your home up for rent is a shrewd financial decision to help you pay down your home loan or to earn an additional income. Here's a list of things to do before renting out your place:
(i) Research average rental for similar properties in the surrounding area. You can do this very easily on PropSocial by viewing the Nearby Property Price Analysis on a review page. Once you know the basic prices, you can set your own rental price. Remember to take into account any additional improvement works or conveniences available in the property. For instance, homes with in-built cupboards, new flooring, kitchen extensions as well as added appliances like air-conditioners and water heaters should make for higher rentals. Expectedly, homes that are fully or partially furnished will also garner larger rents.
(ii) Find a real estate agent. Although this is not a must, the services of a real estate agent or negotiator can simplify the rental process significantly (especially for full-time working folks) by helping you source for the right tenant. Don't forget to have a look at PropSocial's list of highly-rated property agents when choosing.
(iii) Plan for repairs and minor refurbishments. To attract high-paying tenants, present your property in the best light. Ensure everything in the house is running well – working water taps and electrical outlets as well as zero drainage clogs. If you want to do something extra, a new coat of paint will freshen up any home!
(iv) Check for safety breaches. You might need the help of a handyman if you haven't the expertise. Basics points to look out for are anything that could bring harm to your tenant, i.e. exposed wiring, chipped and broken glass or wood, leaking, and mould, an often overlooked but potentially harmful fungus.

Whatever your property hopes for the future, nothing beats having a plan – and then a back-up one too! What is your 2017 property resolution? Let us know below!