The tiny home trend is becoming a social movement over the last decade. As more people—even Malaysians—downsize their lives, tiny houses are popping up around the world and the phenomenon is redefining on what makes a house a home.
What is tiny home movement?
A typical Malaysian home is around 100 to 120 square metres, whereas the typical small or tiny house is between 9 and 37 square metres. Most tiny houses are independent structures and some are parked on their own lot. Some tiny houses are designed and built by the owner themselves, while others are purchased, adapted from trailers, or built from a tiny house kit.
In Malaysia, tiny homes are commonly called micro houses and are gradually making way by targeting the young people in city areas such as Kuala Lumpur. The micro house prototypes showcased at the World Urban Forum in Kuala Lumpur in February 2018 with Think City Sdn Bhd, together with Kuala Lumpur City Hall (DBKL), unveiling prototypes of micro houses measuring 264 sqft and 320 sqft during the Forum to promote communal living via tiny homes.
Why choose a tiny house?
Everyone has his/her own tiny life philosophy. Tiny house owners will have all kinds of reasons for choosing to live tiny depending on their needs and preferences. One thing for sure, tiny houses enable simpler living in a smaller and more efficient space, and are changing the way people talk and think about home.

1. Tiny house saves huge money
Source: www.star2.com
Tiny house is efficient, durable and budget-friendly. The cost to build a small house is definitely low, and living in a tiny house means you will have an ultimately lower expenses. If you have the time and ability to design and build the house yourself, you will only spend your money on materials. Don't worry, it is also cheaper to maintain.
Plus, cleaning a house can be very time consuming and energy draining. But what if you could vacuum your floor in one minute and it is all done? With only a tiny home to take care of, you will have plenty of time to relax or do more stuff. That is liberating.

2. Save the earth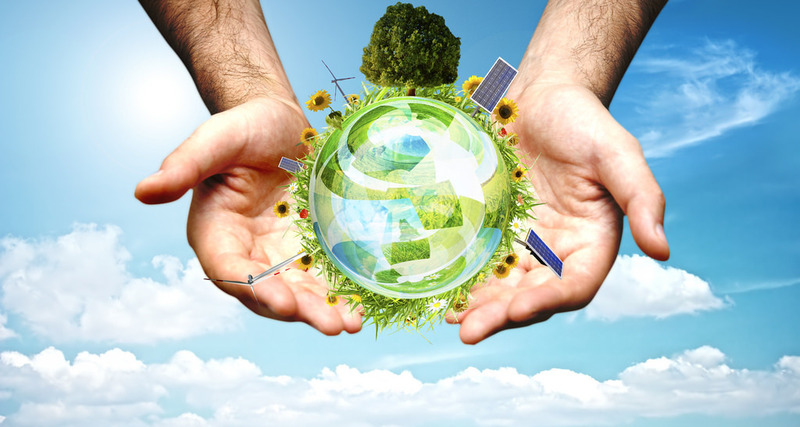 Source: flickr.com 
Some want a tiny house to tread more greenly on this earth. Tiny houses are typically very eco-friendly and can set up to live totally off the grid. Some uses solar or wind sources for power, a rainwater catch, and filtration system and a compost toilet, making it functional anywhere while limiting the impact on the environment.
You can pretty much repurpose everything—even the materials for the home can be made from recycled materials to help promote a cleaner earth for future generations. Whether you use solar power or hook your house up to a power line, the energy need of such a tiny space is small, which means less energy consumption and cheaper utility bills. Also, smaller appliances work more efficiently and a smaller space uses less power to heat and cool the air.
According to The Grid, a traditional house may consume about 9,000–11,000 kWh/year. In comparison, a tiny house consumes less than 3,000 kWh/year. Save the earth, save your money!

3. Easy for elderlies
Tiny houses feature senior-friendly components such as low cupboards and countertops, wheelchair-accessible bathroom, and household items within easy reach. This is perfect for elderlies who no longer wish to maintain a full-size house but who do not require nursing home accommodation.
For retirees with limited mobility, it is a blessing to live in a small house as everything is within reach and that it gives them the room to live independently. A tiny house's small area also allows the elderlies to maintain their house with ease.
Tiny houses also benefits older couples who, at their age, just crave for a simpler lifestyle. Tiny houses allow ageing family members to be independent and have their own living space, while still being near their kids and grandkids—oftentimes on the same property.
4. Freedom to move
Source: www.rage.com.my
What happens if you get a new job and you need to move? Living in a tiny house also means that you will no longer have a problem to travel. Wherever you go, you can always take your home with you. Whether you're travelling for fun or for work, that will never be an issue. 
Well, you certainly need to look for a place but your actual house is not a problem anymore. With your tiny house, you can just hitch it to your truck and drive it to your new location. Now imagine your moving process is as simple as turning the key to your ignition and drive away. You no longer have to start all over to move your stuff, pack and unpack your luggage or buy new furniture because you have your whole house with you!

5. Freedom from stuff
Source: GreenMan 
When you live in a small home, you have a very limited space. Subconsciously, it will force you to declutter and only keep things that you really need. Forget about the piled up, unnecessary stuff at home. Tiny house means simpler living. Oftentimes, you'll realize you didn't even need in the first place. So, you can start selling or donating your things. Do good deeds and it can have an enormous impact on our sense of self-esteem and self worth.
However, has anyone ever thought of other advantages of this tiny house that actually makes life easier by making everything within reach? One will never know the joy of living with less until you experience one.
Matthias Gelber, whose prototype the "GreenMan Tiny Home" is Malaysia's first ever extreme zero-energy, completely off-grid, carbon-neutral, water-efficient and affordable house inspired by the traditional Malaysian kampung house, said, "With house ownership getting expensive, Tiny Home offers Malaysians the possibility of owning a home without putting a financial ball-and-chain on their ankles. It's time to introduce dematerialization and the philosophy of "less is more" — presenting to people that it's possible to own a self-contained mobile home with features that allow them to live sustainably without breaking the pocket."

Embrace the novelty of tininess
People are choosing to downsize the space they live in to simplify their lives and live with less. People are embracing the tiny life philosophy and the freedom that accompanies the lifestyle.
Globally, tiny house people come from all walks of life. It is reported that tiny house people are twice likely to hold a Master's degree and are on par with the average college graduation rates. 2 out of 5 tiny house owners are over 50 years old. More women than men own a tiny house, 55% and 45%, respectively. This shows that many tiny house people actually come from regular, well-educated people in an average income group.
The tiny house movement is more than simply living in a small space (although, a small house is certainly part of it), but it is about finding a house to fit one's lifestyle by not only decluttering your home and space, but decluttering your obligations, your social life and your stress. The tiny life is about financial freedom and living a more engaged life with the luxury of time to do what YOU want. In short, this tiny life helps people to learn another way to live their lives, empowers people for a better future and leads a movement that breaks the mould every day. Drop the square feet, live your world. 
Would you consider a tiny home? What do you think about this global movement that is starting to take root in Malaysia? Share with us your thoughts.
(By Elmia Kayok)