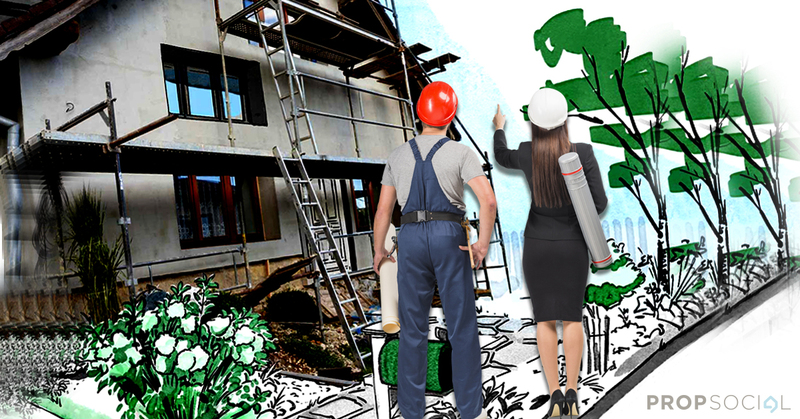 With Ramadhan and Aidilfitri coming up soon, some of us may be planning some house renovations to prepare for the festivities and change up of our home for the coming year. These additions could range from planting water features, landscaping for the garden and even adding on a wet kitchen or simply extending your porch or verandah area. Renovations vary in size of the projects and they all make a positive impact to the home. It's certainly satisfying!
It is time for Raya budget preparation.
With so many other items to spend on during festivities and needing to ensure you do not splurge, it is important for homeowners to keep their renovations on a viable budget. However, with so many variations that could crop up during the renovation itself, this is easier said than done. Keep your costs and fees in check so you don't end up with a final bill you're not ready to handle.
We believe with just a little planning and diligence, it's completely possible to keep your renovation budget under control. PropSocial is pleased to share some tips for staying on top of your renovation costs.
1. Be realistic from the start
A lot of times, people try to save money during a renovation by making the mistake of setting their budget too low. They try to cut corners by saying they'll do DIY projects, or shop around for cheap materials and create their budget using these anticipated figures. If they're unable to stick to these promises, they're definitely going to be over budget!
Plan your renovation budget wisely and realistically.ends up inflating your initial budget. If you're not too brilliant at DIY, be realistic and cost in hiring a pro for the job. Work your budget off for an average, middle-of-the-road estimate rather than the most affordable.
By working out realistic figures you will feel more prepared. Should the numbers be too expensive, you can always postpone the renovation while you save up enough money. This way, you won't be caught off guard.
2. Get specific about what you want
Have you ever got quotes from contractors only to have them come back with wildly different estimates? If this has happened to you, it's likely you weren't able to offer many specifics when talking about your vision for the project. When you have to stick to a budget, be specific about what you want. Ideally, your goal should be to get so specific that the only difference between each company is labour costs.
Be specific about what you want in order to get the best estimates.
In order to do this, you need to do your research. When you are shopping around for a right contractor, make sure you have a clear picture of what you want the end product to look like. Think about the materials you want to use and what changes you want to make to your current layout.
3. Stick to the plan
Have a remodelling plan in mind before you begin and stick to it. Once a renovation is underway, it can be tempting to add on to it. All of a sudden you may find yourself standing in your kitchen remodel, looking at the old flooring and thinking that it could use a makeover besides the kitchen cabinets which you were replacing.
If you keep adding to your project's to-do list — or changing your mind about what you want midway through — it's going to come at an added cost. Plus, at that point, you're at the mercy of your contractor's judgment and you likely won't even know the full extent of the charges until you have the final bill in hand.
Avoid changing your remodelling plans halfway through the project.
Instead, it's best to stick to the plan you have in place. File that away for now and take the time to plan and budget it for future projects.
4. Plan for the unexpected
Do put in your budget some leeway to cover unforeseen expenses. Sometimes a maintenance issue could be discovered during renovation and needs to be handled right away. Plan for these costs ahead of time, so you're not surprised should they crop up.
Add 15-20% on top of your contractor's estimate to safely account for these contingencies. That may seem like a lot, but this is one occasion where it's better to be safe than sorry. If you don't have enough room in your budget to cover that amount, you may want to take more time to save or scale back the project.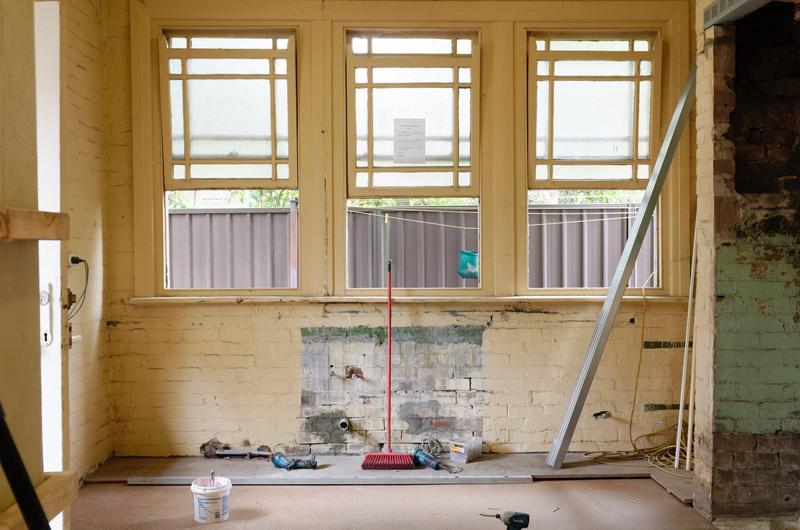 Maintenance issues could suddenly crop up, so do budget for it.
Let's face it: It's incredibly easy to blow your budget when renovating your home. While keeping the renovation on the budget may take more work than letting the costs add up, it's far from impossible. We hope these tips will help you keep the budget under control.
(By Juli Murshidah, 26 March 2019)
Have you ever budgeted for a house renovation? Do you have any tips or advice to add to this list? Let us know.