For a developer that has only just celebrated its 6th birthday, EcoWorld has accomplished much; and they don't plan on stopping here either. Their future growth plans involve being at the forefront of developers, innovating fresh ideas, and rethinking industry norms – all aligned with their tagline of "Creating Tomorrow & Beyond".
The developer's niche is a unique one in today's market of microhomes and bachelor pads. They set themselves apart by building homes "For Generations".
What Does "For Generations" Mean for Buyers?
EcoWorld builds homes for every generation, catering to buyers of different lifestyles and hobbies, and homes and spaces for every type of community. At EcoWorld, there is a home, place, and space for everyone and every generation, whether they be toddlers, teenagers, parents, the elderly, the handicapped, or anything in between.
The aim of EcoWorld is to co-create homes of the future, that will span generations.
What Products Are There for the Different Generations?
Every EcoWorld development is a definition of how its occupants wish to experience life. And every property buyer always has different or greater aspirations for their next property. This means that EcoWorld's products are always changing and evolving with time.
Hence in order to fulfil their customer's whims and fancies, EcoWorld follows the evolution of their mindset and builds their properties according to the wishes of their buyers. And because of this, every one of EcoWorld's projects is a meticulously crafted product, designed to be the perfect fit for each unique generation.
Which Generation Are You?
The Zen Generation
Embody peace and nature, free your minds and soul. Lie back in the tranquil family area. Here you get to relax your body amidst the tranquil sounds of nature within the perfect meditation retreat.
Does this sound like you? If yes, you are of the Zen Generation.
The Explorer Generation
Tumbling along fascinating parks and gardens, straying away from the adults to discover what is around the next bend. This is for the nature adventurers, with curious minds and an open heart. Around every corner is a new adventure, encouraging adventures amidst nature and beautifully crafted parks and gardens in the perfectly planned EcoWorld townships.
The Explorer generation is of young and curious minds, ready to discover and take on the world.
The Ever Learner Generation
Whatever your age, young or old, there is always something new to discover. Every day is a new day, and there is never a dull moment. For this generation of ever learners, EcoWorld has created the EcoWorld Life Space where there are different activities and workshops on a regular basis.
Do you find yourself hungering to learn something new every day? You may be of the Ever Learner Generation.
The Culinary Generation
Do cooking shows set your heart aflutter? Or perhaps new cooking utensils make your fingers twitch in anticipation? If yes, you are of the culinary generation. The ones who are passionate about whipping up sumptuous meals, and creating everlasting memories in a spacious dream kitchen.
Live to eat, and eat to live. If this is your mantra, you need to be at EcoWorld.
The Trend Seeker Generation
Are you always apace with the latest fashion trends? Perhaps the latest dance moves or the newest shows in the cinema? And if you are, then perhaps you are also a creative at heart who needs space to express the exuberance of your soul. At EcoWorld, we give to you the most creative platform of vibrant communal spaces.
Come visit our Life Space at EcoWorld.
The Minimalist Generation
This is for the ones who prefer serene living spaces. The ones who prefer freedom from clutter, with ample space and an abundance of room for serenity.
If this is you, EcoWorld has the perfect home for you.
The Digital Nomad Generation
These are the ones who are always working on the go, in pursuit of the ultimate work-life balance. EcoWorld provides an energising environment to inspire creative ideas for the Digital Nomad.
The Gym Rat Generation
There is a community of gym rats in every neighbourhood. And the serious ones who know their worth, also know what they want. The well-equipped gymnasium at EcoWorld promises you amazing workouts with top-of-the-line gym equipment. Anything to ensure that you have everything to elevate your fitness levels.
Are gyms your life? Live life more at home with EcoWorld's Communal Gymnasium designed just for you.
The Nature Friendly Generation
EcoWorld creates an environment ideal for little green worlds, preserving nature with vast green spaces in their developments. And for nature lovers, there's something even better – a personal home garden.
Check out some of the homes you will fall in love with here at EcoWorld.
The Pet Lover Generation
Nothing beats coming home to a fur ball hurtling down the drive at you, or a feline curling around your legs. And nothing bothers pet lovers more than an environment where their beloved familiars do not fit in. EcoWorld has created the perfect pet-friendly environment. Your pets will not only feel at home, but will be welcomed as part of the community as well. Happy pets, happy life.
The Artistic Generation
EcoWorld caters to that secret desire of every one of the Artistic Generation to have a place to be at peace with themselves amidst art. Stimulate your artistic senses with the inspiring sculptures.
If you are starved for a sanctuary with artistic flair, visit EcoWorld.
The Bold Creator Generation
EcoWorld's Intelligent Space Concept at the business parks is the ideal spot for you to bring visionary ideas to life.
Bring to life that magical spark you have in your mind at EcoWorld.
The #POTD Generation
In today's world, taking the perfect photo for Facebook and Instagram is almost as essential as having the perfect job. But sometimes the problem is finding the perfect spot to turn moments into memories. Every part of an EcoWorld development is picturesque and photo-ready at any time of the day, with epic backgrounds and Instagrammable Places.
Are you ready to create an everlasting memory with a memorable post? Come visit EcoWorld.
The Collector Generation
Whether it is art, figurines, games, or music. Or anything else in between, really. EcoWorld has the perfect space for you to display your private collection with their generous living spaces. Or if you would rather keep your collection to yourself, there's ample space which you can turn into a private gallery to indulge in your hobbies.
Your Next Home Awaits
BRYDON
If you are passionate about nature and architecture, Eco Horizon's Brydon in Batu Kawan, Penang is the perfect fit. Its well-designed bungalows and semi-dees are set in a secure and serene environment allowing you and your loved ones peace of mind to enjoy life to the fullest.
CORA
For a home as vibrant as you are, Cora in Eco Ardence, Shah Alam is the discerning choice. Its zen inspired garden homes, semi-dees and bungalows come with exclusive clubhouse access, top-notch security and charming back lane gardens. Its lifestyle hub – Ardence Labs makes entertaining and dining a breeze. Life at Cora is never dull.
HAZELTON
Looking for a home that fits as beautifully as a custom-made suit? Hazelton in Eco Forest, Semenyih is designed with intuitive ergonomic principles to cater for all lifestyles. With an ErgoHomes concept (EcoWorld exclusive design), each terraced unit resembles a sought-after corner lot with its own private garden.
REGENT GARDEN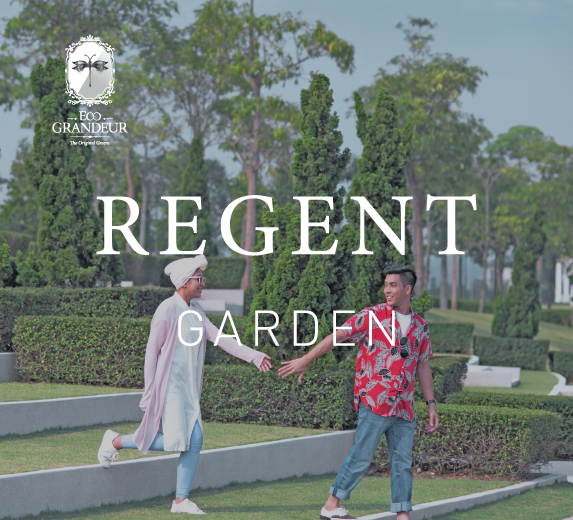 Design your house with EcoWorld because no one knows you better than you do. The Design to Own concept of Regent Garden in Eco Grandeur, Puncak Alam allows you the freedom and flexibility to customise your dream home. Stand out from the crowd at Regent Garden.
Rosé | Eco Spring
A SPRING GARDEN IN BLOOM
Enter Rosé and be transported to an Eden of delightful garden homes. Where charming covered patios and expansive living areas are inspired by the best of contemporary and classic French architecture. Welcome to Rosé.
Have you figured out which generation you belong to? Perhaps you even belong to multiple generations. Visit EcoWorld to discover the perfect home you've been looking for.
(27 November 2019)