OMG Why Shah Alam
PropSocial recently decided to ask its users their general opinions when it comes to living in the city of Shah Alam and here was the general consensus: "I would rather stay in Subang, Shah Alam no pork and alcohol!" and "Bad traffic!". The only good comment it had going for it was, "If it's in Glenmarie, those big beautiful landed houses or somewhere near to Setia Alam, I don't mind". (Read more comments....)
So are large and beautiful houses on some outskirt town all that Shah Alam has going for it? What about capital appreciation the alma mater for property investors, or 'Location' for those who think they know about properties? Is Shah Alam really the dumps that everyone paints it to be or is it a secretly blooming city that smart investors have been investing in and snickering up their sleeves when everyone criticises it? After a bit of research, here is what we have uncovered about the 'boring', 'out-of-the-way' and 'lousy' city of Shah Alam.
The Layman's History of Shah Alam
To better understand the potential of Shah Alam, buyers will first need to understand its history. When the city of Kuala Lumpur was first formed, the state government needed a capital seat, and Shah Alam was the ideal choice as it was then centrally located between the port city of Klang and the satellite city of Petaling Jaya. It was hence decided that the federal government seat would be set up in this city. Little did they know that this was the first step to populating this then quiet city.
Shah Alam 1965 - 1995
Between the years of 1965 - 1995 from when Shah Alam was first declared as the Capital city of Selangor, the main economy of Shah Alam was driven by its administrative, industrial and residential components. Administrative department staff made up the majority of residents at Shah Alam during those days.
This was then followed by industrial developments; translate that to factory buildings. Some of the most iconic factories of that time were the Volvo and National factories. These factories naturally attracted and invited the immigration of more residents, swelling the number of people living in Shah Alam. These workers were also the reason behind the many low cost apartments in Shah Alam especially around the factory areas.
This simple and logical growth was unnoticed at that time, with many home buyers avoiding buying a home in this place if they could as it was so 'far' from town. Even then few people wished to buy a home in this area, preferring instead to get a house in Klang or Petaling Jaya.
Shah Alam 1995 - 2010
With its past years rolling by uneventfully, all of a sudden developers began to sit up and take notice in Shah Alam between the years 1995 - 2010 when land began to get scarce in the Klang Valley and the property boom hit Malaysia. This was the time when Shah Alam's economy began to advance into commercial and recreational sectors with even more residential developments to support the growing population of Shah Alam.
The result of the exponential growth of residents in Shah Alam resulted in a need for amenities for its residents. Hypermarkets and entertainment centres were no longer a 'want' but a 'need' for this growing population. Hence, major developers began moving into Shah Alam to the inattention of most property investors.
Previously known as Sunway Masalam Sdn Bhd, is the now famous SunwayMas Sdn Bhd who were amongst the first to move into the area. Heavy development began in Section 9 of Shah Alam with the appearance of Concorde Hotel, Holiday Inn and Plaza Shah Alam. In Section 14 of Shah Alam there was and is the SACC Mall. Shop lots also began to mushroom, and were sold at pittance at that point of time.

With this further boost of economy in Shah Alam, many developers began to sit up and take notice. With the comparative abundance of land in this city, more homes were then built to accommodate the growing population of the city and of residents immigrating to Shah Alam due to the convenience of living close to their workplaces. Developers during then already began to foresee the potential in Shah Alam, and prestigious developments such as Temasya Glenmarie, Glenmarie Courts and Laman Seri bloomed and were snapped up.
Shah Alam 2010 - 2015
In the years between 2010 to 2015, Shah Alam began to attract better education systems with international schools entering the scene to cater to the many expatriates who now live in the area. A little known fact is that the Taipei International School is located in Shah Alam, and recent entrants to the scene include Tenby International School and Maz International School. REAL International School, Management & Science University (MSU) also made their appearance, and Kolej KDU University College located in Glenmarie was built and started operation in Q1 2015.

The presence of international schools on the scene was a result of more people looking to settle in Shah Alam, which in turn began to attract even more of the population. This was when land was becoming scarce and both developers and investors finally began to really sit up and take notice in the potential of Shah Alam.
New developers have now entered Shah Alam with fully integrated developments to try and cram as many types of developments into one place as they possibly can in order to save space and cost, as cost of land has started increasing in Shah Alam as compared to earlier years.

With the cost of land increasing over the past 5-7 years, integrated developments became the trend as the price per square feet of every development increased resulting in developers being forced to increase the GDV of their projects by building components within higher margins such as commercial developments and 'homes in the air', thus explaining higher rise condominiums.
The trend of integrated developments also penetrated Shah Alam in answer to the needs and wants of the younger generation who now look at the well planned concept of an integrated development where everything is within reach in the development that they are living at before they make their buying decision.
i-City is amongst one of the biggest players in Shah Alam at the entrance to Klang, and close to Subang is Utropolis the development that is integrated with KDU. Located in the heart of Bukit Jelutong is Radia Residences, a development where half the units were bought by parents for their children to ensure that their offspring will have a home in the city in future.
The Highways Surrounding Shah Alam
With such a huge population in the city of Shah Alam it is only natural that residents will need convenient access routes. And because it is the federal government's seat, this city was well planned city and is connected via the New Klang Valley Expressway (NKVE), Federal Highway, Guthrie Corridor Expressway (GCE), Shah Alam Expressway (KESAS) and North South Expressway Central Link (ELITE). That is almost the complete range of highways in the city, and residents have easy access to everywhere from Rawang to the Kuala Lumpur International Airport (KLIA), and the North-South Highway.
Conclusion
So what was the whole discourse of the entire Shah Alam history you many be wondering. The whole point is to point out that investors have been blinded by their prejudices over all these years! Shah Alam is a city that its value have appreciated a hundred times over since its inception of its humble beginnings. Investors who know what they are doing have been investing in this city and earning millions over the last twenty years.
So here is a prime question. What is the secret to buying a good township? Is it the easiness of buying the property with its low entry fees and beautiful packages of fully furnished units? Or is there a secret sauce to it? Shah Alam's history has shown the two factors that truly matter in property investment. The first is the natural growth of an area and the second is the sustainability of a place which Shah Alam has shown with its vast population growth over the last 40 years.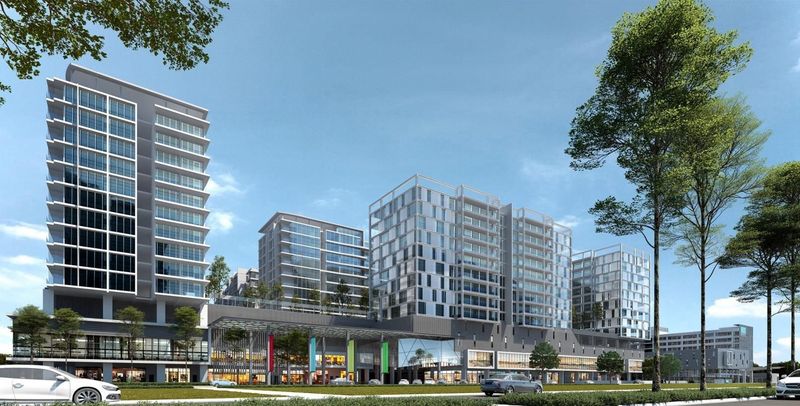 Without natural growth an entirely new township will need a long time to grow from nothingness and without the sustainability of long term growth, a township is destined to fail. Since its humble beginnings in 1965, Shah Alam has grown quietly and subtly from practically empty plots of lands into the thriving but unnoticed metropolis it is now.
So now the question lies at your feet. Is Shah Alam that place with no entertainment outlets, is out-of-the-way and has no alcohol, non-halal food and lousy road networking? Or is it going to be the next new hotspot that property 'gurus' will be spouting about in the coming years? Take your pick and if you've decided that Shah Alam has struck your fancy, check these awesomely cool developments out!
- Radia Residences
- Paramount Utropolis
- i-City

Check out these informative and funny videos featuring Radia Residences and Paramount Utropolis:
-----------------------------------------------------------------------------------------------------------------------------
CONTRIBUTOR:
Name: Aldrin Tan
Designation: Managing Director
Company: Esprit Estate Agent Sdn Bhd
Website: http://www.espritestate.com
Facebook: https://www.facebook.com/EspritEstateAgent