A month into the game and who hasn't heard of Pokemon Go, Gotta Catch 'em All! But for those of you who are miraculously still not acquainted with this game, it's the all new hype that has taken the entire world by a storm!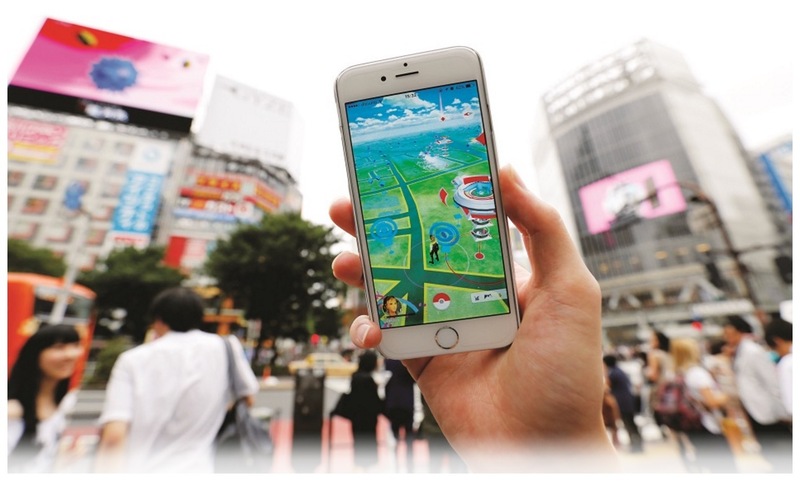 It is available in over 60 countries, including 15 nations in the Asian region, and has achieved more than 100 million downloads in Malaysia to-date! This game is in fact so popular that it is not uncommon for their server to be overloaded during nightly hours when Pokemon hunters are out taming their pets!
In probably what is the fastest record of being the No. 1 top free app in Malaysia, Pokemon Go shot right to the top of the charts within 5 hours of its launch in the country.
Based on an old but extremely popular Japanese anime, Pokemon is the short form of Pocket Monsters. The anime featured a young boy whose dream was to be the best Pokemon tamer in the world.
The smartphone game resembles the anime closely, with players being able to go around hunting for Pokemon, battling other Pokemons and training them in Arenas to reach a higher level.
An extremely advanced technology involving the use of GPS satellites and the smartphone's camera itself makes the game appear more realistic, enabling players to see Pokemons through the screen of their phones and capture them.
The game itself is based on the real world, where selected popular hotspots such as shrines are turned into PokeStops and office buildings or selected areas are turned into PokeGyms.
The name 'Go' in Pokemon Go which is indicative of the need for players to move around while playing the game, also makes players walk around to hatch their Pokemon eggs. The walking distances required to hatch an egg is approximately between 2km to 10km.
Savvy business owners have already integrated the game into their businesses to attract crowds. Mid Valley Megamall is popular for having many water Pokemons at its fountain area, and some stalls in the shopping mall even used Lure Modules - an item in the game - that is used to attract rare Pokemon.
Another example of this is The Pano who put the description of their development into the form of a Pokemon page.
It is also said that before the launch of Pokemon in Malaysia, many business entities put in requests to turn their shops into a PokeStop.
Some of the other developers who have also used Pokemon to their advantage includes Mah Sing who set off Lure Models at their sales gallery and project sites after discovering a few PokeStops close to their Icon City in Petaling Jaya, Lakeville Residence in Jalan Ipoh, Southville City in Bangi and Austin Verdana in Johor Bahru.
According to Mah Sing Group CEO Ho Hon Sang, they had hoped to attract players to their sales gallery by releasing Lure Models every hour for a chance to get rare items and Pokemon, and in exchange give the Mah Sing Group an opportunity to reach out to the market with their offerings.
Upon looking into the market, it turned out that other developers have also found PokeStops or PokeGyms close to their sales gallery. For example, Eco World Development Group Bhd's Bukit Bintang City Centre (BBCC) has seen an increase in visitors hunting for Pokemon around their sales gallery, while Sunsuria Avenue which is the headquarters of Sunsuria Bhd also has two PokeStops within walking distance to their sales gallery.
According to SP Setia, a number of their developments also feature PokeStops such as their Setia Eco Glades in Cyberjaya, Setia EcoHill in Semenyih and Setia Alam Welcome Centre. Their Setia City Mall in Setia Alam also feature a number of PokeStops, and just next to their Setia Eco Park sales gallery is a PokeGym.
So if you are a Pokemon player and are out hunting for a property over the weekends, whip out your phone at every sales gallery you come to, for who knows? There might be a Snorlax hiding just behind that condominium scale model!
(Reference: http://www.theedgeproperty.com.my/content/844558/let%E2%80%99s-ride-pok%C3%A9mania-wave-and-%E2%80%98catch-%E2%80%99em-all%E2%80%99)