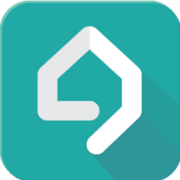 LBS stands tall as 'Top 10 Developer in Malaysia' for the fourth time, at the BCI Asia Awards 2019. (Centre) LBS Bina Group Executive Director, Dato' Sri Barry Lim, with (left) Jotun Malaysia General Manager of Decorative Sales, Mr Kenny Bi, and BCI Media Group Chief Executive Officer, Dr Matthias Krups, at the awards ceremony gala. 
LBS Bina Group Bhd is once again awarded the Top Ten Developer 2019 at the BCI Asia Awards (BCIAA) highlighting the company's position as one of the leading property developers in South East Asia. This would be the fourth instance that the developer has achieved this recognition.
The Top 10 developers of 2019 were handpicked based on the extent of sustainability practices implemented upon a development. The award is poised as one that is highly sought after for industries which include architecture, developers and construction sectors across Asia such as Hong Kong, Indonesia, Malaysia, Philipines, Singapore, Thailand and Vietnam.
LBS Bina Group Bhd managing director Tan Sri Lim Hock San honoured to receive the industry recognition acknowledged, "we are immensely honoured that BCIAA has consistently recognised our efforts and once again bestowed upon LBS the Top 10 Developers Award.
This is a testament to our strong commitment to quality, which enhances our brand and product differentiation. As we move into the second half of 2019, our focus remains on providing affordable homes to Malaysians and creating sustainable living, working and recreational environments for the benefits of home buyers in Malaysia," he said.
Lim added, "In a progressive country such as ours, the purpose of sustainable housing is to raise the standard of living providing Malaysians with the opportunity to own a decent home to enhance social unity, well-being, economic growth and social improvement.
Sustainability considerations are factored throughout the life-cycle of our products from conception to building as well as building management when a property is completed such as in Kita@Cybersouth, LBS Alam Perdana and BSP21."
The BCIAA 2019 gala dinner was held on the 21st of June 2019 at JW Marriot Hotel Kuala Lumpur and was graced by BCI Media Group chief executive officer Dr Matthias Krups, Pertubuhan Arkitek Malaysia (PAM) president Ar Lillian Tay Wai Fun and Jotun decorative sales general manager Kenny Bi.
(25 June 2019)