Malaysia has adopted the concept of transit-oriented developments (TOD) since the completion of KL Sentral, one of the first TOD's to launch back then. This type of development has since been adapted into residential and commercial offerings by property developers in Malaysia, especially in the Klang Valley.
Zerin Properties head of research and consultancy Roja Rani states, "a TOD is typically a walkable mixed-use development, situated within a 400m radius of a transit station or any public bus network while, a transit adjacent development, is considered a development located beyond a 400m radius, but is placed within an 800m radius of a transit station with pedestrian access."
The creation of TOD's has further boomed, post the announcement of various infrastructure projects such as the Klang Valley Mass Rapid Transit (KVMRT) lines as well as Light Rail Transit (LRT) Bandar Utama-Klang line.
Developers are quick to take action, resorting to joint ventures (JV) to develop TOD's with transit corporations which include, Prasarana Malaysia Bhd and a handful of similar organisations in the industry.
Property ateliers, with existing landbanks neighbouring upcoming or proposed transit stations, continuously capitalise on the growing trend as well as demand for TOD's thus, launching their very own iterations of such developments.
On the other hand, transit corporations such as Keretapi Tanah Melayu Bhd (KTMB), Mass Rapid Transit Corporation Sdn Bhd (MRT Corp) and Prasarana Integrated Development Sdn Bhd (PRIDE) actively seek opportunities to build TODs, encouraging the public to maximise the use of public transport, in an attempt to reduce congestion as well as the carbon footprint.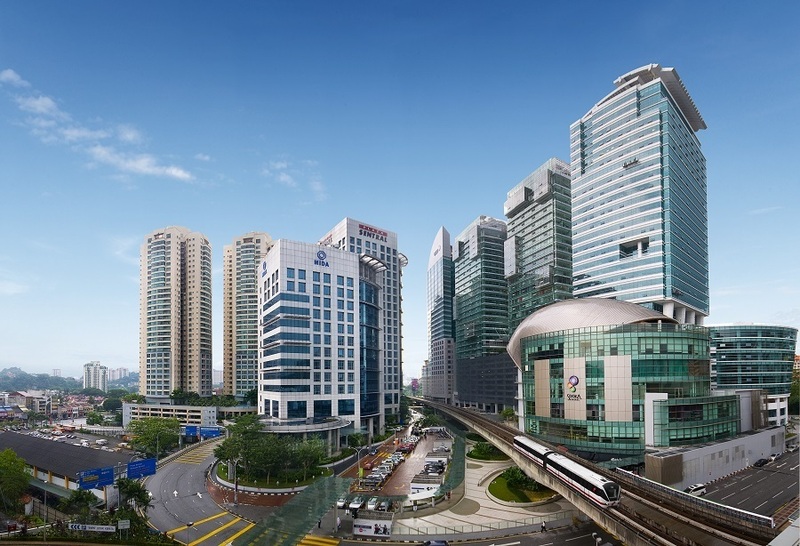 KL Sentral is Kuala Lumpur's central station and is the largest railway station in Malaysia.
The increase of TOD properties is favourable to prospective home buyers looking to secure abodes that enjoy seamless connectivity to public transport.
Buyers that choose this lifestyle, will experience unmatched convenience with regard to travelling from one area to the next, within the Klang Valley without the trouble of getting stuck in a traffic jam or having to worry about steadily increasing fuel cost.
"Residential units within TOD's/TAD's are ideal for first time home buyers, especially to those with smaller households as these residences promote the live, work and play concept. 
Young families can choose to purchase a TOD and enjoy substantial property appreciation in future, if and when the time comes to upgrade to a larger home." Roja explains.
According to the authors of the book titled "Follow the Trains" Kelvin Low and Dave Liu the main objective of a TOD is to enhance mobility and productivity of the urban population as well as to optimise the land usage around transit stations.
Thus, ideally, TOD's should provide better "work-life balance" whereby the public can enjoy conveniences such as entertainment options, a variety of F&B outlets, grocery stores and commercial arcades.
Kelvin and David enlighten," It is a plus point for townships to include at least one MRT station, as the facilities offered within a transit station, could attract commuters to use public transport as a prime option to travel.
 A township may take several years to complete and mature however, the availability of a transit station could quicken the population growth process substantially."
Based on the soft market sentiment, those looking to buy a property should focus on purchasing TOD residences and commercial developments, as these options are usually located in key investment hotspot areas.
Thus, TOD's would offer good potential return on investment (ROI) stemming from increased commuter traffic, tenants' demands and prospective property purchasers seeking unparalleled convenience due to enhanced connectivity.
Roja tells, "With the MRT Circle Line suspended until further notice, the demand for TOD's/TAD's located along the existing MRT and LRT lines should remain consistent. 
Opting for a TOD also means that, one's investment will better suit market requirements translating to a property that enjoys better demand, with regard to overcoming the current oversupply factor.
Current TOD Offerings
Prospective property purchasers looking to secure a TOD/TAD property along an MRT line, can opt to secure a home within existing stations that are currently available (MRT Sungai Buloh - Kajang line) and within close proximity to future stations that are under construction (MRT Sungai Buloh-Serdang-Putrajaya line).
Those looking to own a TOD, can choose to acquire properties along the MRT SBK line such as MKH Boulevard 2 by MKH Bhd in Kajang, B11 Parkland Residence by Parkland Group in Batu 11 Cheras, The Netizen by KEB Group of Companies in Bandar Tun Hussein Onn, Saville@Cheras by MKH Bhd in Sri Raya Cheras, You City by OSK Property Holdings Bhd and Emerald 9 by GuocoLand (Malaysia) Bhd in Taman Suntex, Aster Residence Cheras by Amber Homes Sdn Bhd in Taman Connaught, EkoCheras by Ekovest Bhd in Taman Mutiara and M Vertica by Mah Sing Group Bhd in Maluri.
Other notable developments located along the SBK line include Tun Razak Exchange by TRX City, One Cochrane Residences by Boustead Holdings Bhd in Cochrane, Pavillion Damansara Heights by Pavillion Group Bhd and Damansara City by GuocoLand (Malaysia) Bhd, Tropicana Gardens by Tropicana Corporation Bhd in Surian, Kwasa Damansara City Centre by MRCB in Kwasa Sentral, Kwasa Damansara City Centre by MRCB in Kwasa Damansara and D'sara Sentral by Mah Sing Group Bhd.
The MRT Sungai Buloh–Serdang–Putrajaya line is a part of the larger rail transport system in Kuala Lumpur known as Greater KL/Klang Valley Integrated Transit System.
Those looking to gain access to the upcoming SSP line, can look forward to properties which include the Divo@TheZizz by Jaya Megah Building & Engineering Sdn Bhd in Damansara Damai, Fortune Centre by Asian Pac Holding Bhd and Henge Residence by Aset Kayamas Sdn Bhd in Metro Prima, Three33 Residence by TSI Domain Sdn Bhd in Kepong Baru, eNesta Kepong by Thriven Global Bhd and Unio Residence by Aikbee Development (Kepong) Sdn Bhd in Jinjang, The Pano by OCR Land Holdings Sdn Bhd along Jalan Ipoh, Rica Residence by Fajarbaru Properties Sdn Bhd, Court 28 by HR Group of Companies and Sentul West by YTL Corporation Bhd as well as TR Residence by MKH Bhd in Titiwangsa.
Other notable developments along this upcoming MRT line include the redevelopment of the Ampang Park Mall in Ampang Park, 8 Conlay by KSK Land Sdn Bhd, The Manor Kuala Lumpur by Desaria Property Sdn Bhd, One Stonor by Mayland Group of Companies, Eaton Residence by GSH Corporation Ltd and Hijauan Lumayan by Danau Lumayan Sdn Bhd in Taman Naga Emas.
Those planning to live closer to Putrajaya and Cyberjaya may purchase properties close to upcoming MRT stations also within  the SSP line, surrounding the locale such as Sfera Residency, Puchong South by YNH Property Bhd in Taman Puchong Permai, the massive 16 Sierra township development by IOI Properties Group Bhd located a short drive away, SkyPark Cyberjaya by MCT Bhd in Cyberjaya North as well as the mega RM10bil development by Malaysian Resources Corporation Bhd (MRCB) and Cyberview Sdn Bhd dubbed Cyberjaya City Centre.
(By Viknesh Ashley Clarence, 16 May 2019)
Would you consider purchasing a property within close proximity to public transport? Do let us know in the comments section below.