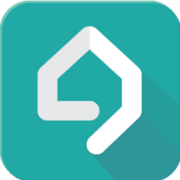 Bennington Residences is the brand new and much awaited for condominium located in SkyArena @ Setapak. It is the game changer in the area with its upmarket look and sophisticated feel. This ambitious project will be very strategically located and affordably priced, attracting many home buyers and investors alike even before its launch.
An Overview
Spanning 28 acres of prime inner city real estate, SkyArena promotes a truly harmonious lifestyle where 5 unique components - Residences, Businesses, Retail, Hotel and a Sports Complex – seamlessly integrates to create a safe, exciting and multifaceted community. The entire development revolves around an ambitious 9.4 acre multi-storey Sports Complex that aims to make wellness an everyday affair.
Set upon 2.69 acres of prime land, Bennington Residences @ SkyArena presents 2 residential towers with 580 luxuriously appointed homes ranging from 1,092 sf to 1,716 sf. Offering 5 different interior layouts to suit various needs, each unit will come with a generous offering of 2 to 3 parking lots.
Spacious Open Living Concept
Bennington Residences is a home that caters to families and even multigenerational living within the city. Every home in this upcoming enclave will be extremely spacious, with a minimum of 1,092 sf housing 3 bedrooms and 2 bathrooms up to 1,716 sf with 4 bedrooms and 3 bathrooms.
Every home at Bennington features a generous lanai space that allows the living spaces to look out upon spectacular views of the landscaped greenery within the SkyArena development, and sweeping views of the city beyond. Bennington Residences' dual key concept in selected units also allows owners to rent out 2 units for double the rental yield or, alternatively, provide privacy in a multi-generation family environment. The prices of these homes start from a rather affordable RM613,000 and will be completed in the year 2019.
Myriad of Facilities
A typical to modern high rises, Bennington Residences will come with many facilities. But what sets it apart is the number of facilities actually offered here - spread out over four different levels ensuring that the residents will most assuredly have an extremely enjoyable lifestyle living here.
Bennington Residences will have an Infinity Loop Pool, the first ever in Malaysia. It will be 120 metres long and will boast panoramic views. There will also be a function hall, playground and wading pool. But where it starts getting different is by its Garden Gym that enables residents to work out as if they are outdoors, and the open exercise area for literally a breath of fresh air. There is also another gymnasium, a Triplex SkyGym - another first in Malaysia - that will come with a Triplex SkyLounge.
There will be an interactive lawn, numerous water features, and even a Hammock Garden. Bennington Residences will in fact be the first development in Malaysia that boasts a 2-acre Rainforest themed garden. Residents will be able to gather and have parties at the Party Pavilion, and youngsters can enjoy movie nights at the SkyTheatre.
There will be two different types of Jacuzzis as well, the typical Jacuzzi and another one on the rooftop coined as the SkySpa. There will be numerous gardens as well with the Hanging Garden, Tea Garden, Meditation Garden and the Reflexology Garden. For variety there is also the Lianas Play Garden and Rainforest Terrace which are complemented by water features.
Unique Characteristics
With the facilities offered at Bennington Residences, it is obvious that the developer is highly focused on making its residences as eco-friendly and nature-filled as possible. Bearing that in mind, the architecture of the homes at Bennington Residences also reflects the nature of the development.
Looked at the development from afar, the first thing that passerby will notice of the development is its full length glass walls that overlook the city. Aside from providing its residents panoramic views of the city, the full length tempered glass walls also provides plentiful of natural lighting and natural ventilation in every unit. The wide and spacious balcony railings will also be made of clear glass.
To complete the ideal picture of Bennington Residences, residents of this condominium will enjoy the benefits of the Automated Waste Management System that will ensure that all waste is managed in a streamlined and efficient manner to ensure a hygienic environment.
Wellness & Active Living @ SkyArena
By now you might have noticed that the facilities at Bennington Residences focuses mainly on relaxation and peace of mind instead of fitness facilities; this is because all the sports intensive facilities are situated at the aforementioned sports complex.
With a first-of-its-kind 9.4-acre multi-facility sports complex dedicated to the pursuit of wellness boasting an Olympic-sized swimming pool, a diving board and pool, a fitness and dance centre, badminton courts, squash courts, a tennis court, indoor rock climbing, indoor futsal court, football field, track and field facilities, along with complementary facilities such as sports medical centre, childcare centre, pro shop and cafes.
The Sports Complex puts wellness and active living within reach of every resident, occupant, guest or businessperson.
Strategically Located from the City
If location is the mantra of property buyers then Bennington Residences will be a gem to them. Whether it is trunk roads, highways or public transportation, Bennington Residences is within proximity to all of them.
Residents will in fact enjoy almost dedicated access to the Duta-Ulu Kelang Expressway (DUKE) and the upcoming DUKE2 highway as they will be barely a stone's throw from the Jalan Ayer Jerneh, the only ramp up and down from the DUKE highways. The Middle Ring Road 2 (MRR2) is also a short distance away, providing convenient access to the Kuala Lumpur city centre and the other major suburbs of the Klang Valley.
The other main roads surrounding Bennington Residences are Jalan Genting Klang and Jalan Ayer Panas. To cater to the foreseen increased amount of traffic, the roads along Jalan Ayer Jerneh will be widened to 100 feet. There is also a proposed direct access from Jalan Genting Klang to Jalan Ayer Jerneh.
In terms of public transportation, Bennington Residences is only 3 kilometres away from the Wangsa Maju LRT Station that provides its commuters a direct route to KL Sentral - the hub of public transportation in Kuala Lumpur.
Surrounding Entertainment Hubs & Amenities
The proximity of Bennington Residences is one of its main selling points. Aside from being an extremely close 4 kilometres to the Tunku Abdul Rahman University College (TARUC), it is also only 7 kilometres away from the heart of the Kuala Lumpur city centre and Suria KLCC.
Residents will be a hop and a skip away from Suria KLCC, which within walking distance will be Pavilion KL - that is connected to Suria KLCC via a covered and air-conditioned pedestrian bridge. And just up the road will be the famed Fahrenheit 88.
There are also more affordable and no less popular shopping malls nearby in form of Berjaya Times Square and Sungei Wang for the latest Asian fashions, and Lowyat Plaza for an amazing variety of gadgets that come in extremely affordable prices.
Only the best of education can be found around Bennington Residences as well, with the Sri Utama International School and Fairview International School within a 7-kilometre radius. Of some of the more popular local schools nearby are SK Marian Convent and SMK Ayer Panas.
Quality healthcare services are also close to home in case of emergencies, at some of Kuala Lumpur's best hospitals. Within 4 kilometres of home is the private KPJ Tawakkal Hospital with all its specialist doctors, and 11 kilometres away is the Ampang Puteri Specialist Hospital. The General Hospital of Kuala Lumpur is also only 4 kilometres away and the Columbia Asia Hospital at less than 2 kilometres.
Setapak, An Established Suburb
In recent years, upscale shopping malls were established in Setapak to support the activities in this vicinity - namely Wangsa Walk mall and Setapak Sentral mall. With the upcoming integrated-development projects in Setapak, this will create not only commercial activities but also job opportunities in Setapak.
High-rise homes in Setapak will continue to attract the younger generation, especially working professionals, upgraders, graduates and those who have just joined the workforce. Its main attraction for those looking for a home near the Kuala Lumpur city centre is its affordability.
About the Developer
The developer of Bennington Residences is SkyWorld Development, a relative newcomer in the property market, but comes with extremely strong and experienced backing. Some of their past projects include SkyAwani Residence and Ascenda Residence, both of which were extremely well received and were sold out within months.
They have won many awards as of 2016, some of them including Best Emerging Developer Awards @ Property Insight Prestigious Developer Awards (PIPDA), the Sin Chew Business Excellence Awards 2016 and The Best Starter Home from StarProperty.my Award 2016.
SkyWorld Development has many more new and upcoming projects which are just as highly anticipated in Sentul East, Sentul, Setapak and Taman Danau Desa.
For further enquiries on SkyWorld Development's latest projects, please contact (03) 4031-2999/ (016) 211 9892 or visit their website at http://www.skyworld.my or http://www.skyarena.com.my/.